A Grand Entryway with EXTECH's SKYSHADE 3100
Project: Jackpot Junction Casino Hotel - Casino Expansion Project
Location: Morton, MN
Architect: Walsh Bishop / Design, LLC
System: SKYSHADE 3100
The Jackpot Junction Casino Hotel wanted to be an oasis for the people of Minnesota, the Dakotas, and anyone traveling through the upper portion of the United States. The venue features not only gaming but dining, visiting artists, and concerts in a 5,000 seat outdoor amphitheater. To truly be the jewel of the Northern Midwest, the casino needed to expand, and the expansion needed a grand portico to greet guests – something that would protect arriving visitors and whet their anticipation for fun.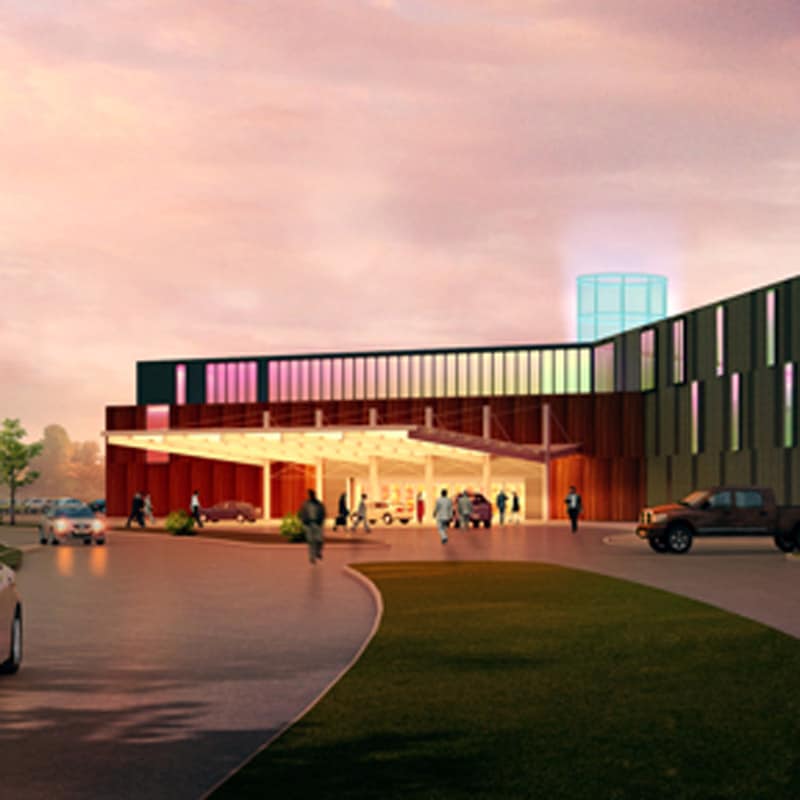 EXTECH's SKYSHADE 3100 was chosen as the main entrance's canopy because of its superior perimeter framing, UV protection, and durability.  Additionally, the SKYSHADE 3100's unique system allowed for cost-savings because it removed the need for additional aluminum framing. Because of its 100% recyclability, it fell in line with the sustainability practices casinos have moved toward in recent years.
Throughout the project, the EXTECH team worked closely with Walsh Bishop Design and the contractor to ensure the SKYSHADE 3100 system was seamlessly integrated into the existing support structure. Today the canopy stands tall and wide, greeting Jackpot Junction's guests, protecting them as they unload their bags, and preparing them for the excitement that awaits.
If you would like to learn more about this project or the SKYSHADE 3100, we're more than happy to chat! Please contact us for more information.