LIGHTWALL 3000
CURTAIN WALL SYSTEM



Design a brighter environment with our award winning LIGHTWALL 3000 curtain wall system. This system can be used as a traditional glass curtain wall system and can also accept polycarbonate and metal panels. Choose from the LIGHTWALL 3000's multiple vertical mullions to meet your project's specific requirements.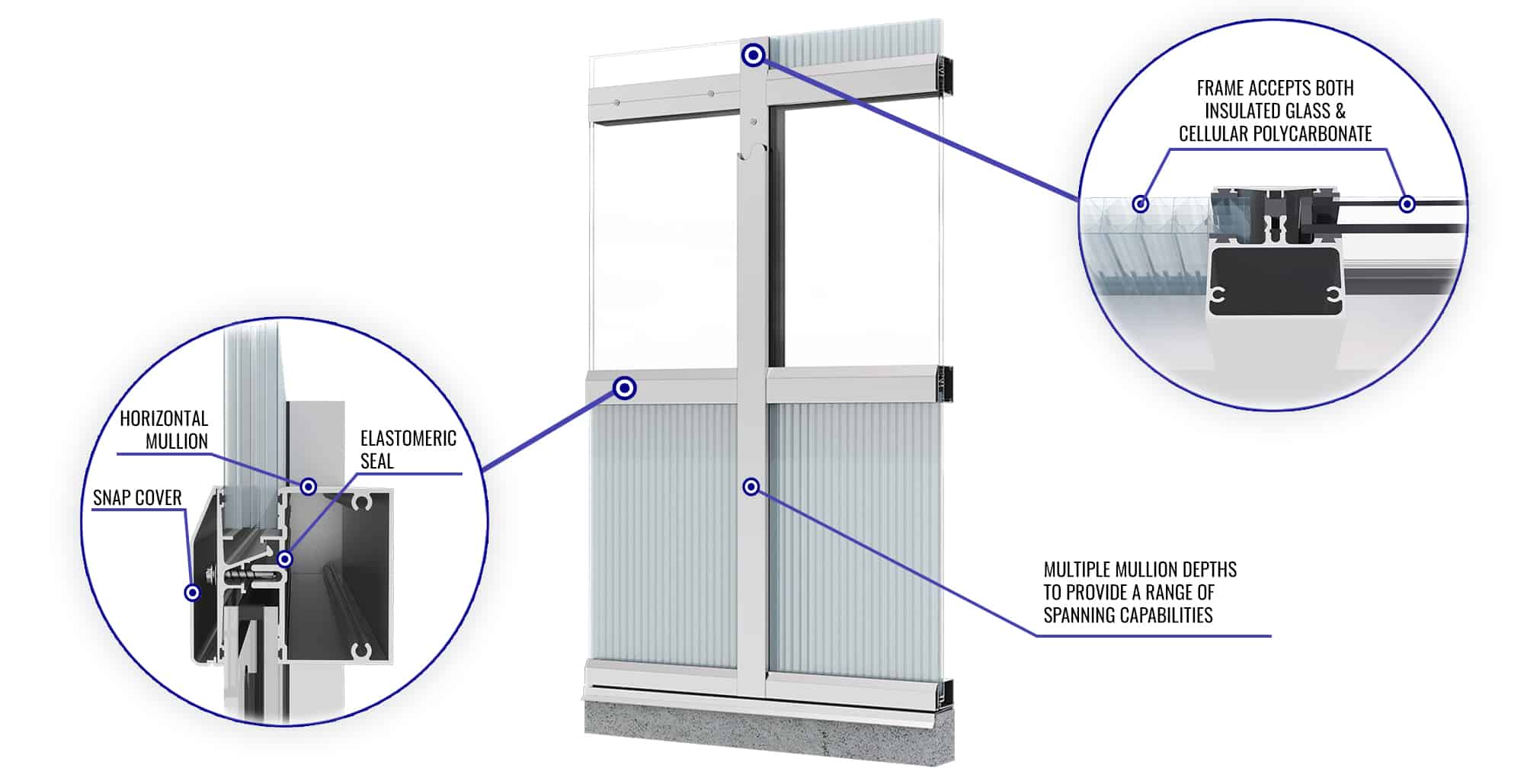 UNIQUE FEATURES
Shallow vertical mullions can be placed directly onto the existing building's structure
Deep vertical mullions allow for large vertical panel spans
Aluminum framing members overlap for superior air and water infiltration resistance
Optional aluminum snap caps provide a refined architectural appearance
Thermally broken frames
    GLAZING DETAILS
Accepts glass, polycarbonate, and metal panels up to 1" (25mm) thick
Deep glazing channels
Low friction gasketing and controlled gasket pressure
Available in various colors and translucencies
    TYPICAL APPLICATIONS
Industrial retrofits or new builds
Schools
Office buildings
Recreational facilities
Government buildings
Aircraft hangars
Military buildings
Commercial buildings
And more
* Click on the icon above to view additional 3D scenes.
LIGHTWALL 3000 CASE STUDIES
Click an image to read more about our latest projects