Create a brighter environment, save on energy costs, and earn LEED credits with the durable and superior engineering of our LIGHTWALL 3000 curtain wall system.
The LIGHTWALL 3000 accepts both insulated glass and cellular polycarbonate panels. This can be done within the same framing system – a function that perhaps no other curtain wall system can accomplish. The additional benefits of daylighting are present with the LIGHTWALL 3000 system and can be used for a wide variety of environments and applications.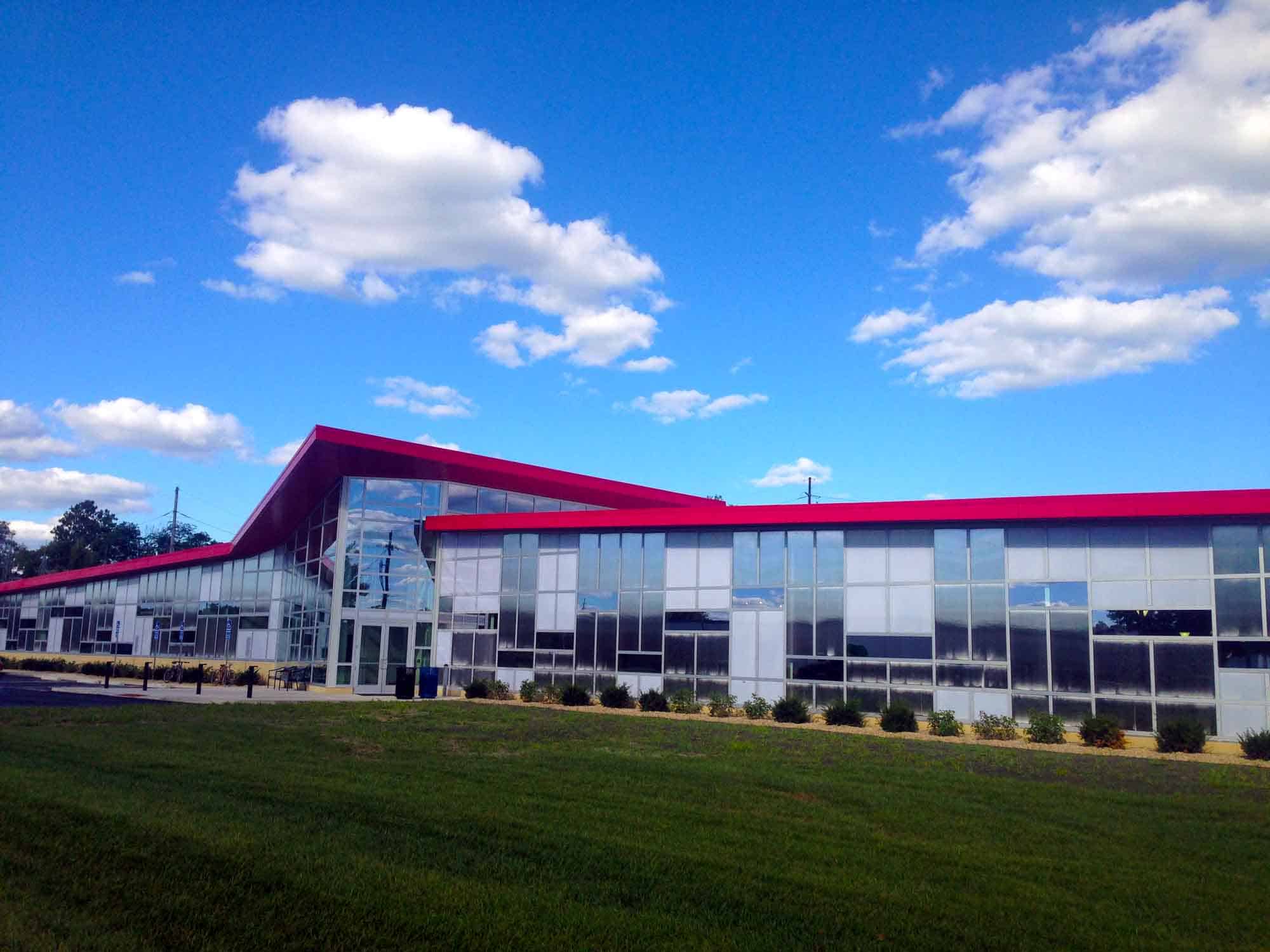 Further benefits and details
Deep Glazing Channels
Low Friction Gasketing
Controlled Gasket Pressure
Has been tested to the AAMA standards for air filtration, water filtration, and structural strength
Aluminum framing, 3 inches wide, is thermally broken
Shallow vertical mullion option allows for placement of the system on existing structure
Deep vertical mullion option allows for large vertical span
Excellent internal water control. End dams at ends of each horizontal mullion to direct water to weep holes
Components are completely fabricated at the factory, including the insertion of gasketing, allowing for rapid field erection
Aluminum framing members overlap for superior air and water infiltration resistance
Optional aluminum caps snap onto the pressure caps to provide a finished architectural appearance
Chosen as one of Architectural Record's "Product Reports" winners
Fully recyclable system with available LEED points
Manufactured in the U.S.A.
Case Study: Otterbein University's STEAM Innovation Center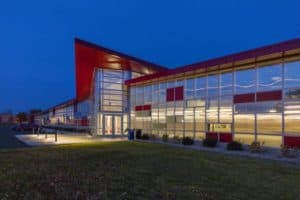 Project: Otterbein University's STEAM Innovation Center
Location: Westerville, OH
Architect: Moody Nolan
General Contractor: Corna Kokosing
System: LIGHTWALL 3000
In a world where factory jobs are being replaced with smart technology and globalization has made the manufacturing industry increasingly competitive, Otterbein University saw an opportunity Read more
Air Infiltration: 0.024 cfm/sq. ft. at 6.24 psf per ASTM E-283-91
Water Resistance: No leakage at 15 psf per ASTM E-331-96
Structural: In accordance with ASTM E-330-97