LIGHTWALL 8000
LONG SPANNING SCREEN SYSTEM



The LIGHTWALL 8000 translucent polycarbonate system is ideal for screen applications, capable of long spans with minimal structural support. The system provides a continuous screen, creating the perfect canvas for backlighting applications where shadows from the supporting structure are a concern.  Comprised of a clamping structural mullion designed for high wind load and long span conditions, this system uses standing seam cellular polycarbonate glazing panels for outstanding durability.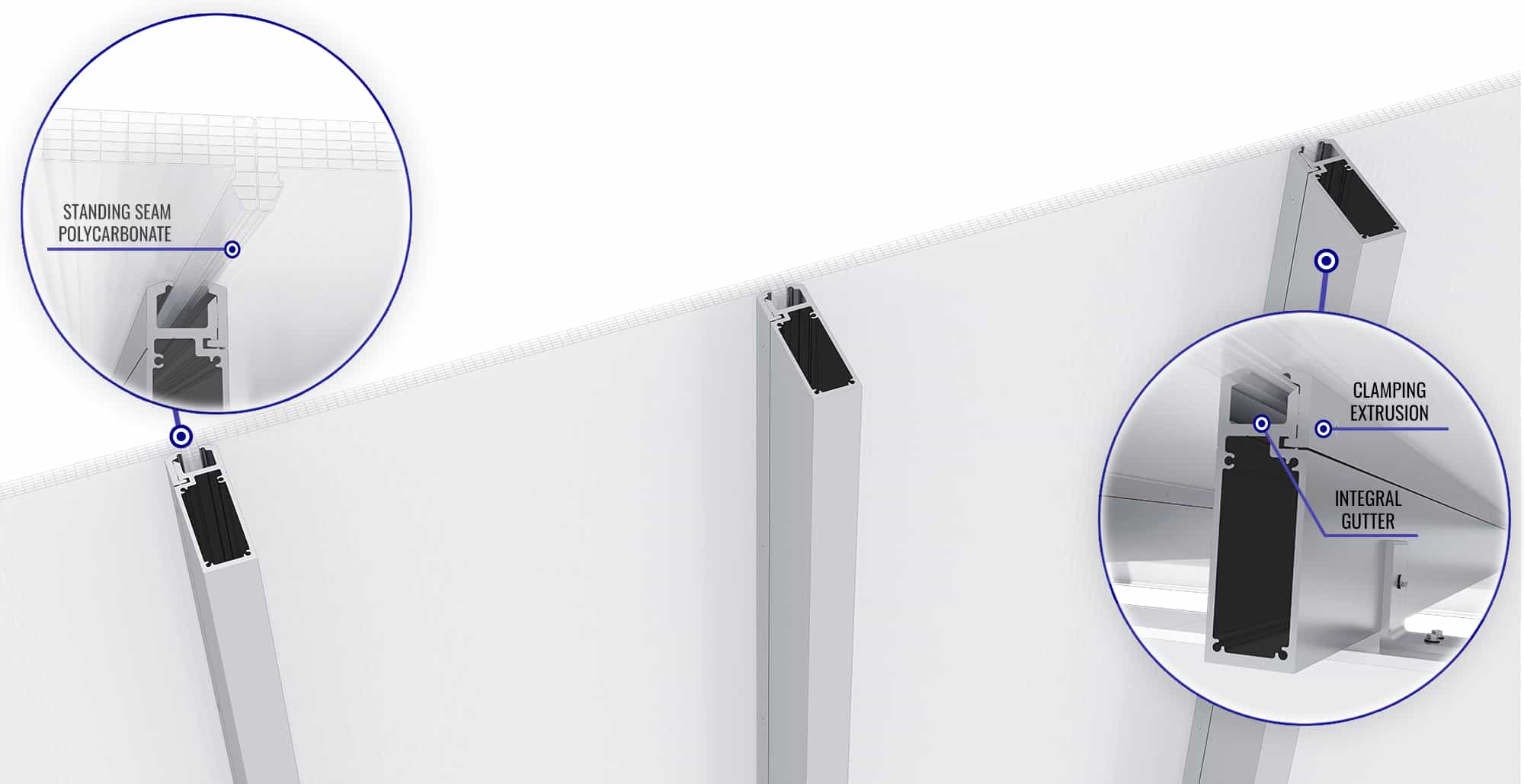 UNIQUE FEATURES
Internal gaskets stop water for long term performance
Designed for long span and high load applications
Easy connection to a variety of horizontal building girt configurations
System can be self-supporting to require loads
Translucent polycarbonate panels are ideal for backlit screen applications
    GLAZING DETAILS
Accepts 20mm standing seam polycarbonate panels
Replaceable lightweight glazing panels are only 0.065 lbs/sf
Available in various colors and translucencies, with IR or AR coating options to suit your needs
Panels are co-extruded with UV resistant layer to avoid damage from the sun
    TYPICAL APPLICATIONS
Screen walls
Wind screens
Backlit screens
For canopy applications, see SKYSHADE 8000
* Click on the icon above to view additional 3D scenes.
LIGHTWALL 8000 CASE STUDIES
Click an image to read more about our latest projects