Our LIGHTWALL 8000 translucent polycarbonate system is ideal for screen applications, capable of long spans with minimal structural support. The system provides a continuous screen, specifically beneficial for backlighting applications where shadows from the supporting structure are a concern.
The EXTECH series 8000 is comprised of a clamping structural mullion designed for high wind load and long span conditions. This system uses standing seam cellular polycarbonate glazing panels for outstanding durability, and features an internal gasketed water stop for long term performance. It can be utilized in a wide variety of environments and for a range of structures.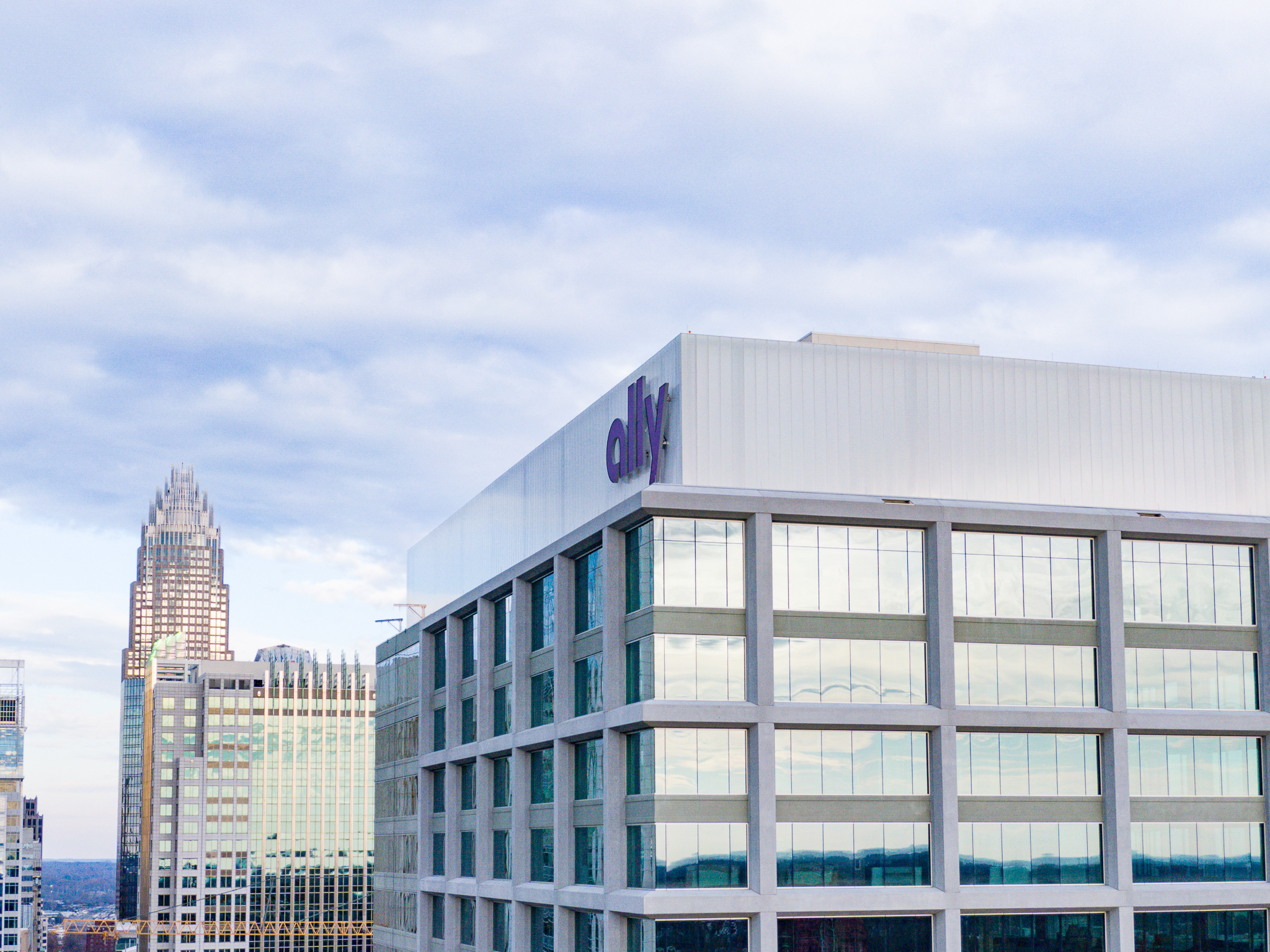 Further benefits and details 
Internal gaskets stop water for long term performance
Designed for long span and high load applications
Easy connection to a variety of horizontal building girt configurations
Thermally efficient glazing R-2.86 (U=0.35)
Glazing available in clear or a variety of colors
Replaceable lightweight glazing panels are only 0.065 lbs/sf
System can be self-supporting to require loads
Translucent polycarbonate panels are ideal for backlit screen applications
Manufactured in the U.S.A.
Order Sample
Case Study: Ally Charlotte Center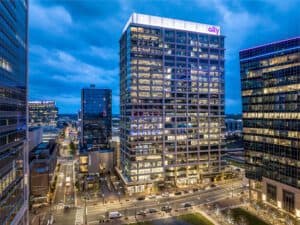 Ally Charlotte Center Caps Tower With EXTECH's Polycarbonate Wind Screen
Project: Tryon Place, Ally Charlotte Center
Location: Charlotte, NC
System: Lightwall 8000
Completed in May 2021, Ally Charlotte Center's new, contemporary, Class A mixed-use office tower rises 26 stories and spans 750,000 square feet. Positioned at the gateway to Uptown and at the South End entrance to the burgeoning Stonewall Corridor, it adds a new dimension to the evolving skyline in Charlotte, North Carolina.
Following four years of development and construction, the project earns its place as a new landmark. With respect to its footprint, the project is pursuing certification through both the U.S. Green Building Council's LEED program and the International WELL Building Institute.