KINETICWALL
MOVING WIND DRIVEN FACADE
The KINETICWALL is a dynamic wind-driven building façade that creates the appearance of rolling waves. It's eye-catching aesthetic is also lightweight to enable easy installation, air flow, and visibility from the interior. This system is fully customizable to meet your environment and budget requirements, in addition to aesthetic and performance goals.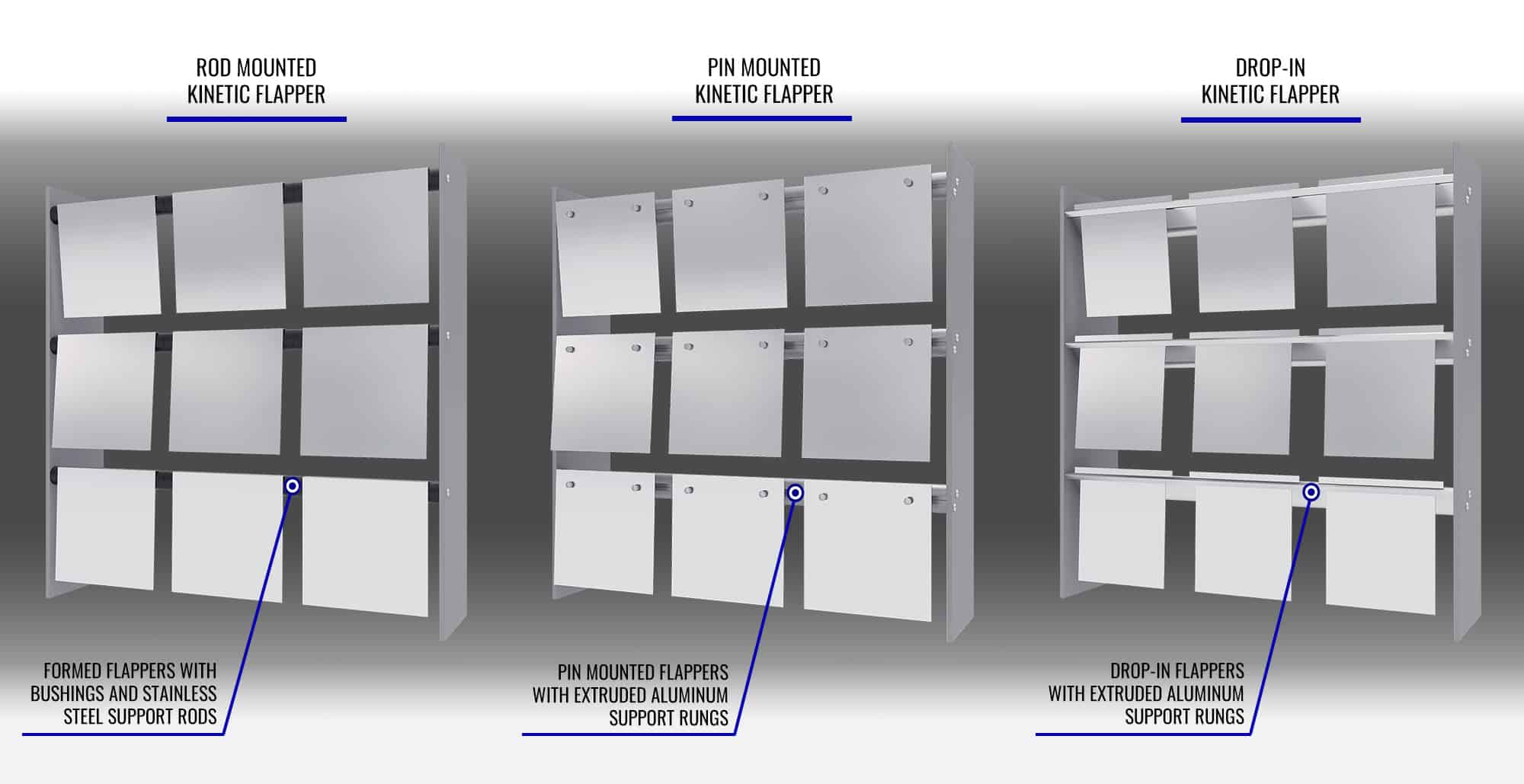 UNIQUE FEATURES
Flappers shape and colors are customizable
Unique color-shift options available
Multiple material options available
Standard flapper configurations include: Rod, Pin, and Drop-In mounted systems
Lightweight flappers allow for easy installation
Spacers between flappers prevent collateral noise
    KEY BENEFITS
Designed to withstand hurricane force winds and rainfall
Facilitates easy air flow for ventilation
Permits interior visibility
Deflects the sun, preventing solar heat gain
Due to its aesthetic qualities, it can help save money on (Arts in Transit) and (percent-for-art compliance)
    TYPICAL APPLICATIONS
Small or large scale facades
Transit facilities
Parking garages
Cultural institutions
Artistic installations
And more
* Click on the icon above to view additional 3D scenes.
KINETICWALL CASE STUDIES
Click an image to read more about our latest projects