SKYGARD 2500
GLASS SKYLIGHT SYSTEM



The SKYGARD 2500 is a glass skylight system that utilizes aluminum rafters and purlins to support glass panels 9/16" inches or thicker. Optional custom silk-screen patterns and glass coatings are also available upon request. Shine some light on your future occupants by integrating our SKYGARD 2500 system into your project today!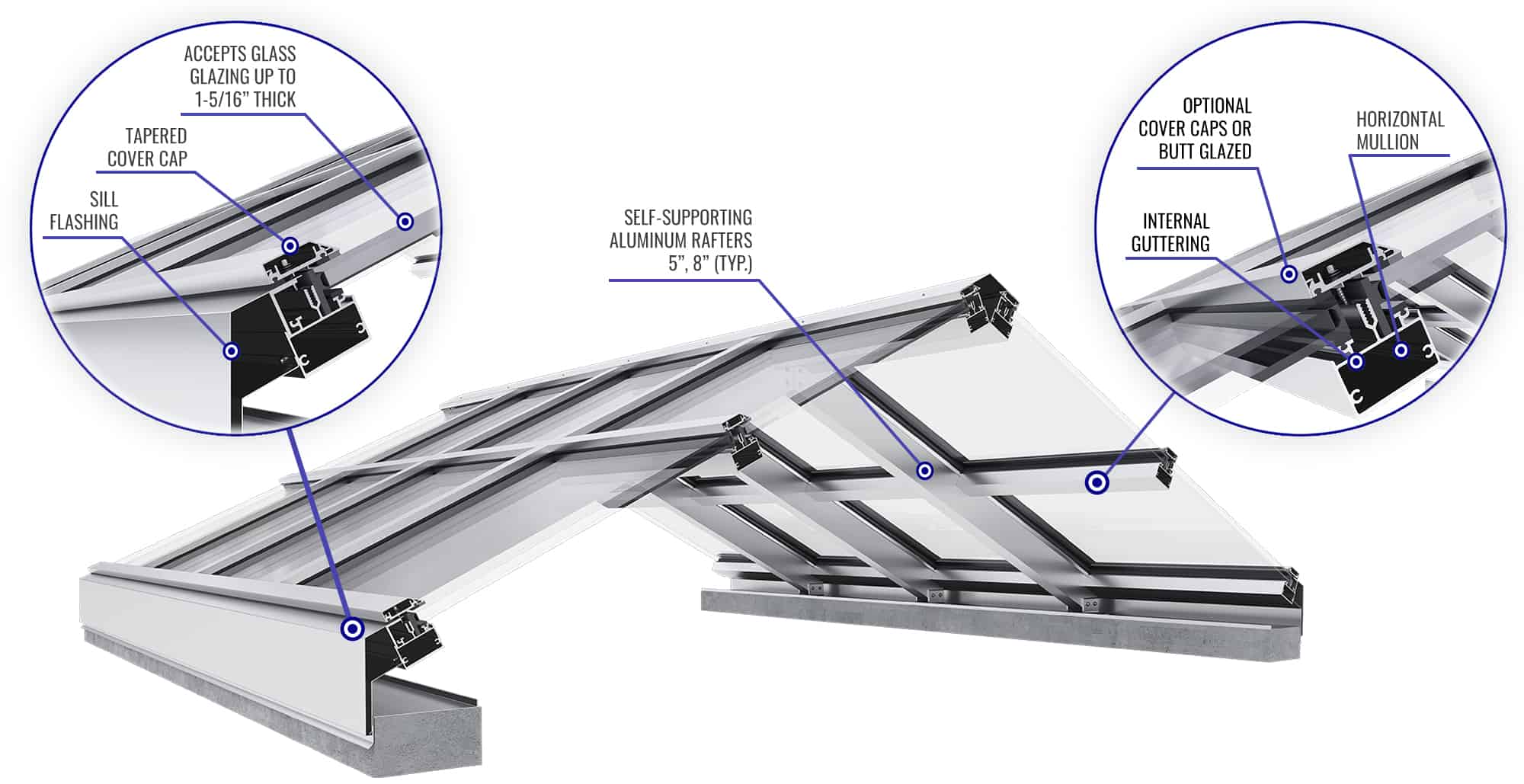 UNIQUE FEATURES
Self-supporting aluminum rafters available in multiple depths
2" rafter also available (for installation to an existing substructure)
Condensation and leakage controlled by separate integral gutters
Optional thermally improved framing
Choose from aluminum pressure plates with exposed fasteners, snap-on cover caps, or two-sided structural silicone butt glazing
Multiple skylight configurations available (ridge, pyramid, single slope, and more)
    GLAZING DETAILS
Accepts glass glazing from 9/16" up to 1-5/16" thick, including monolithic or insulated glass units
Can be integrated with PV for solar energy benefits
Various glass coatings and silk-screen patterns available
    TYPICAL APPLICATIONS
Industrial retrofits or new builds
Schools
Office buildings
Recreational facilities
Government buildings
Commercial buildings
And more
* Click on the icon above to view additional 3D scenes.
SKYGARD 2500 TYPICAL CONFIGURATIONS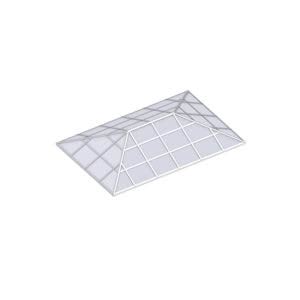 Glass or Polycarbonate Hipped Skylight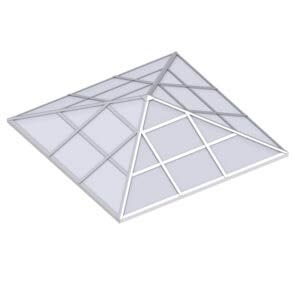 Glass or Polycarbonate Pyramid Skylight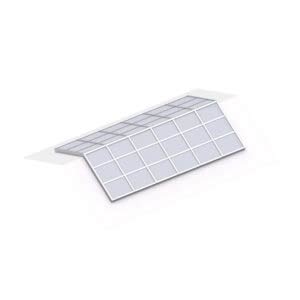 Glass or Polycarbonate Ridge Skylight (without walls)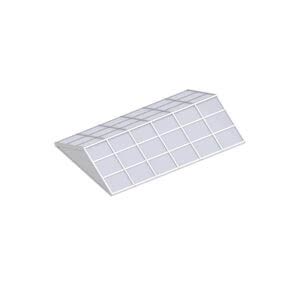 Glass or Polycarbonate Ridge Skylight (with walls)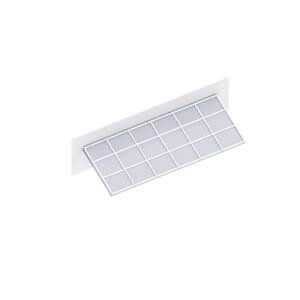 Glass or Polycarbonate Shed Skylight (without walls)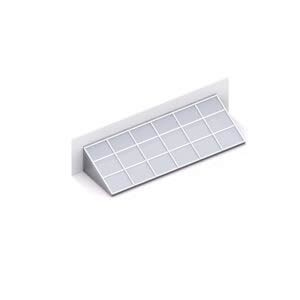 Glass or Polycarbonate Shed Skylight (with walls)
SKYGARD 2500 CASE STUDIES
Click an image to read more about our latest projects