EXTECH's FLEXI-PANEL is a translucent ceiling panels system that's functional, stylish, and makes a statement by elegantly diffusing room lighting while allowing 'easy-hinge' access to the ceiling area above the panels. This easy access enables swift maintenance while creating a unique look in your design.
Available in a variety of finishes and translucencies and fully customizable, the FLEXI-PANEL is an ideal choice when you want to add a soft touch to your interior lighting.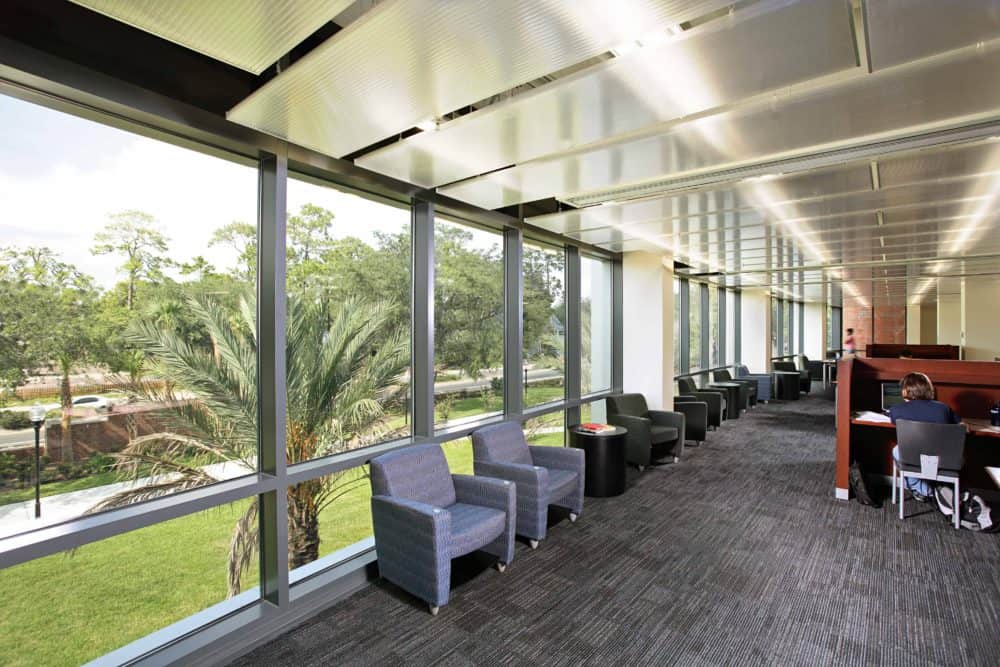 Further benefits and details
Easy installation - similar to traditional suspended ceiling systems
Panels are available in a variety of colors and translucencies
Clips are available in several finishes
Clips can be installed to produce vertical curves
Continuous panels up to 39' (longer in some cases)
Panel widths of 2' and thicknesses ranging from 8mm to 25mm.
3'3" Panels also available
CC-1 per ASTM D-635
Class A material per ASTM E-84 available
Light weight at less than 1lb/sf
Manufactured in the U.S.A.
Case Study: University of Florida Custom Suspended Ceiling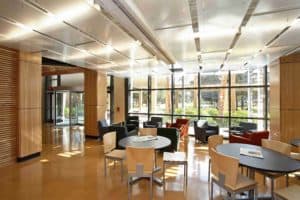 A Custom Ceiling that Complements the Florida Sunshine
Project: University of Florida Custom Suspended Ceiling
Location: Gainesville, FL
Architect: Ross Barney Architects
System: FLEXI-PANEL
When Ross Barney Architects was hired to design the University of Florida's Library West addition, they wanted an ethereal aesthetic while also respecting the university's commitment to green technology and sustainability. Because of this, a polycarbonate system was the ideal product for the library's ceiling – cellular polycarbonate produces diffused light when backlit, and is highly recyclable, thus would help with the project's LEED rating.