FLEXI-PANEL
TRANSLUCENT CEILING PANEL SYSTEM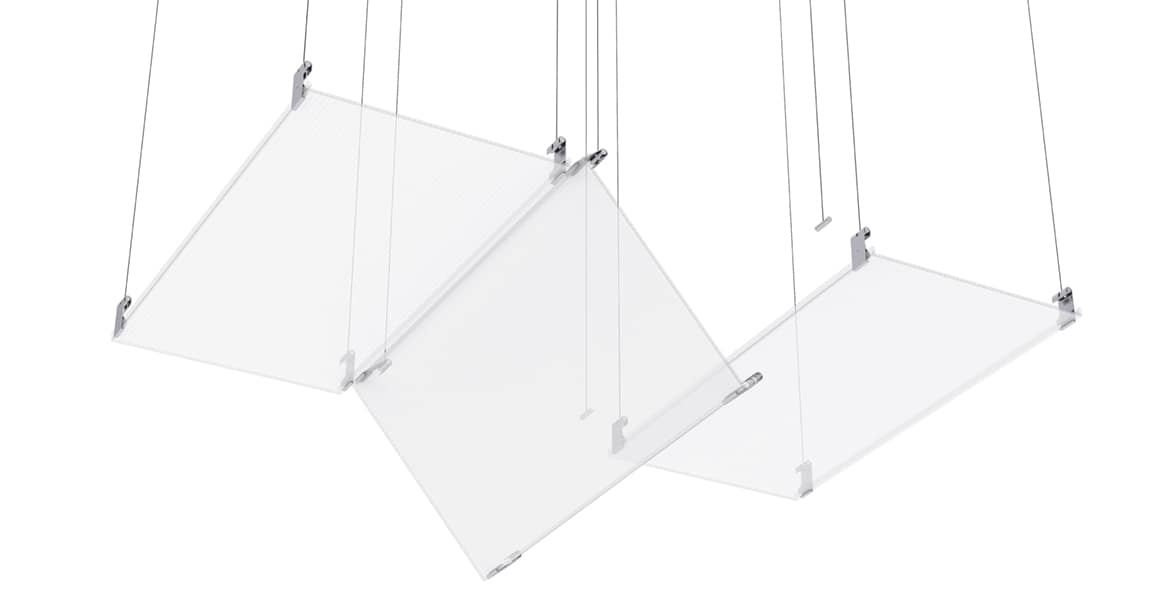 The FLEXI-PANEL is a translucent ceiling panels system that's functional, stylish, and makes a statement by elegantly diffusing room lighting while allowing 'easy-hinge' access to the ceiling area above the panels. This easy access enables swift maintenance while creating a unique look in your design.  Available in a variety of finishes and translucencies and fully customizable, the FLEXI-PANEL is an ideal choice when you want to add a soft touch to your interior lighting.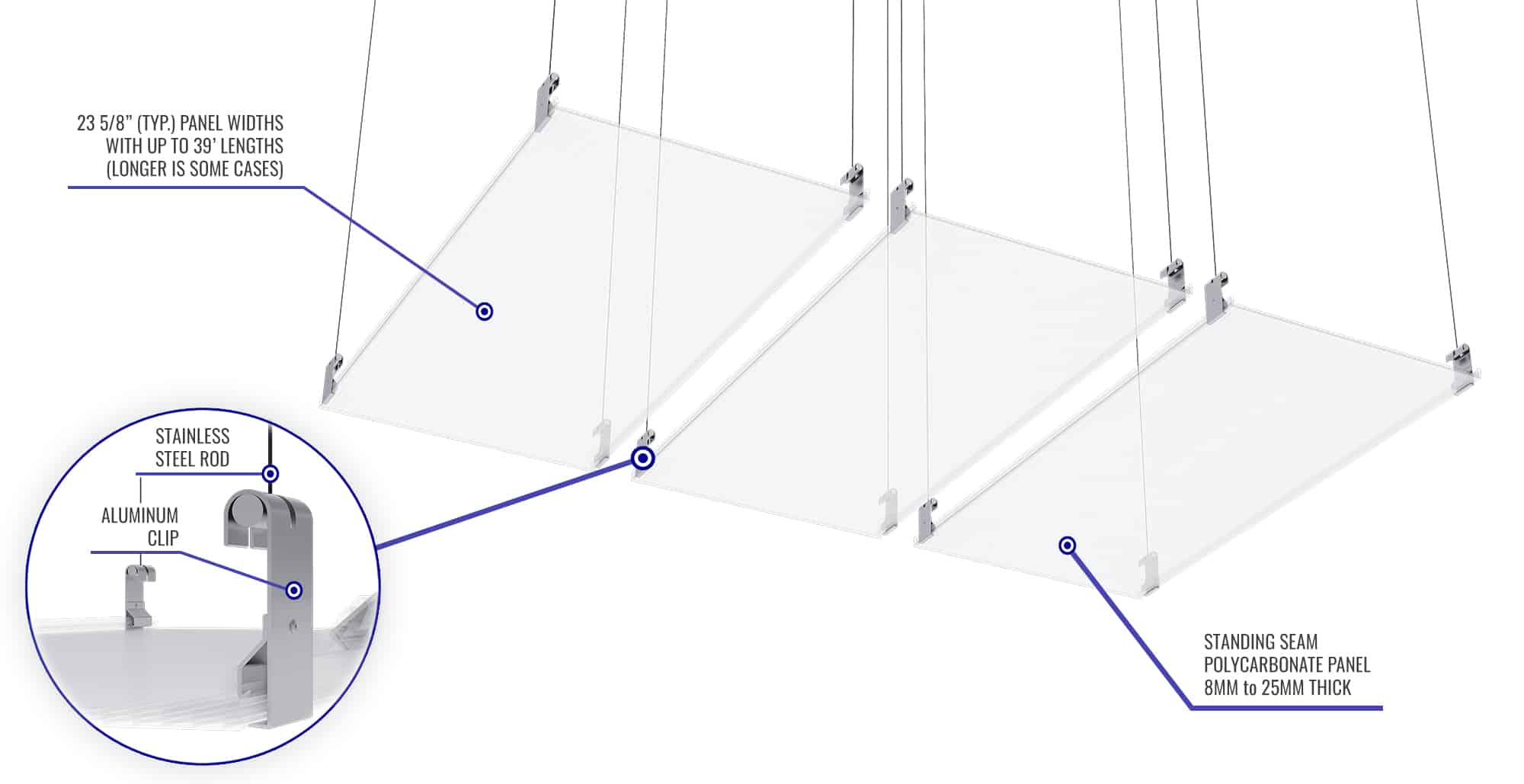 UNIQUE FEATURES
Easy installation - similar to traditional suspended ceiling systems
Clips can be installed to produce vertical curves
Easy hinged access to ceiling above
Provides light diffusion without glare
    GLAZING DETAILS
Accepts 8mm - 25mm polycarbonate panels
Continuous panels up to 39' long (longer in some cases) and 2' wide
Lightweight panels are less than 1lb/sf
    TYPICAL APPLICATIONS
Schools
Office buildings
Libraries
Recreational facilities
Government buildings
Commercial buildings
Healthcare facilities
And more
* Click on the icon above to view additional 3D scenes.
FLEXI-PANEL CASE STUDIES
Click an image to read more about our latest projects