SKYSHADE 3100
STANDING SEAM CANOPY



The SKYSHADE 3100 is a standing seam canopy that supplies continuous polycarbonate battens that snap over panel edges to form seams. This system has low friction gaskets and intermediate sliding clips that accommodate all potential thermal movement. Long panels eliminate the need for horizontal interruptions in the glazing and can be field cold-formed to a radius.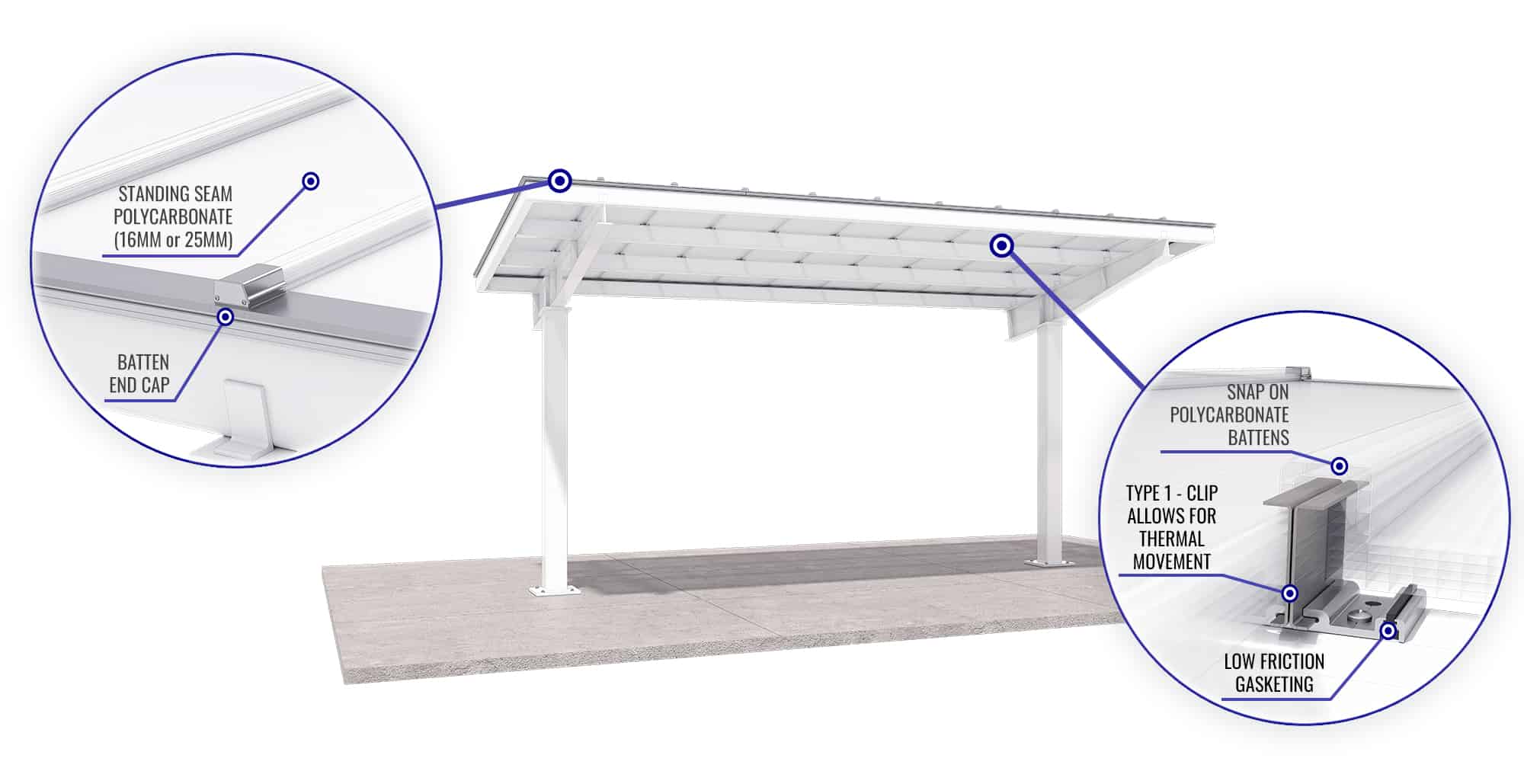 UNIQUE FEATURES
Patented Type-1 clip assembly allows for panel movement while providing secure attachment to supporting structure

Standing seam system eliminates the need for vertical mullions

Available in both batten-in and batten-out framing configurations

Perimeter framing is engineered with interlocking components to allow future access to individual panels
    GLAZING DETAILS
Cellular polycarbonate panels are available in 16 or 20mm thick
Panels are 23 5/8" wide and are available in lengths up to 39'
Available in various colors and translucencies, with IR or AR coating options to suit your needs
Panels are co-extruded with UV resistant layer to avoid damage from the sun
    TYPICAL APPLICATIONS
Commercial and industrial canopies
Pavilions
Walkway covers
And more...
* Click on the icon above to view additional 3D scenes.
SKYSHADE 3100 CASE STUDIES
Click an image to read more about our latest projects