CLEANWALL
PORCELAIN WALL SYSTEM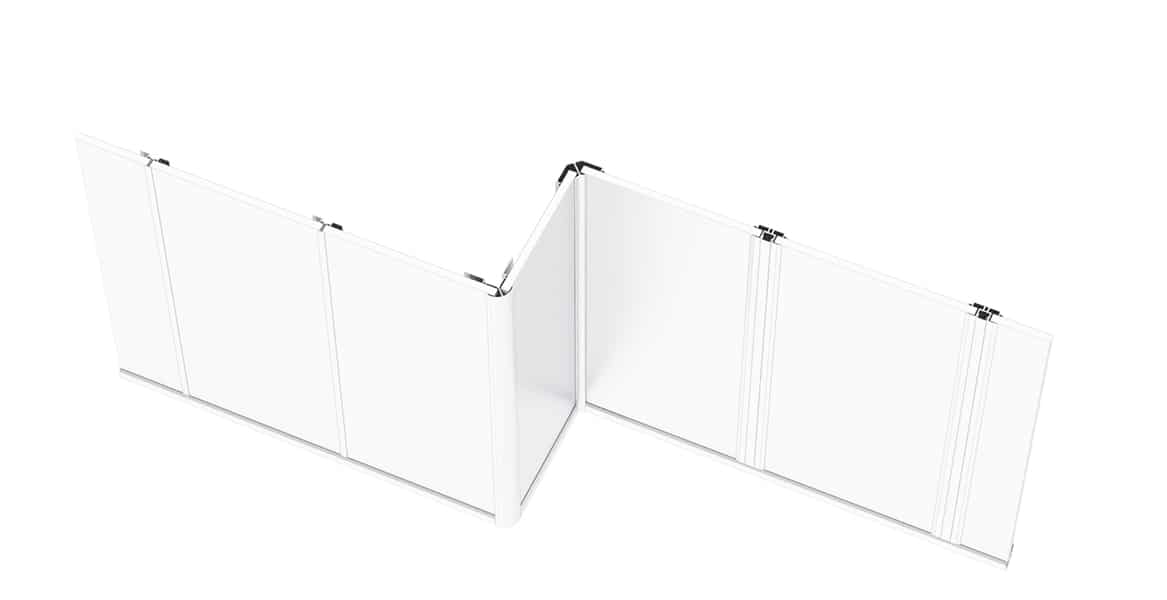 The CLEANWALL Porcelain Wall Panels System resists graffiti, vandalism, scratching, chipping, gouging, and other environmental damage with its smooth finishes, rounded corners, enclosed edges, and concealed fasteners. CLEANWALL's porcelain wall panels and robust aluminum framing creates a durable, flexible, and virtually maintenance-free system allowing for quick and easy installation, individual panel replacement, and easy cleaning. With variable panel sizes, easily adaptable framing, and durability of porcelain, CLEANWALL is an ideal wall system for transit and public applications.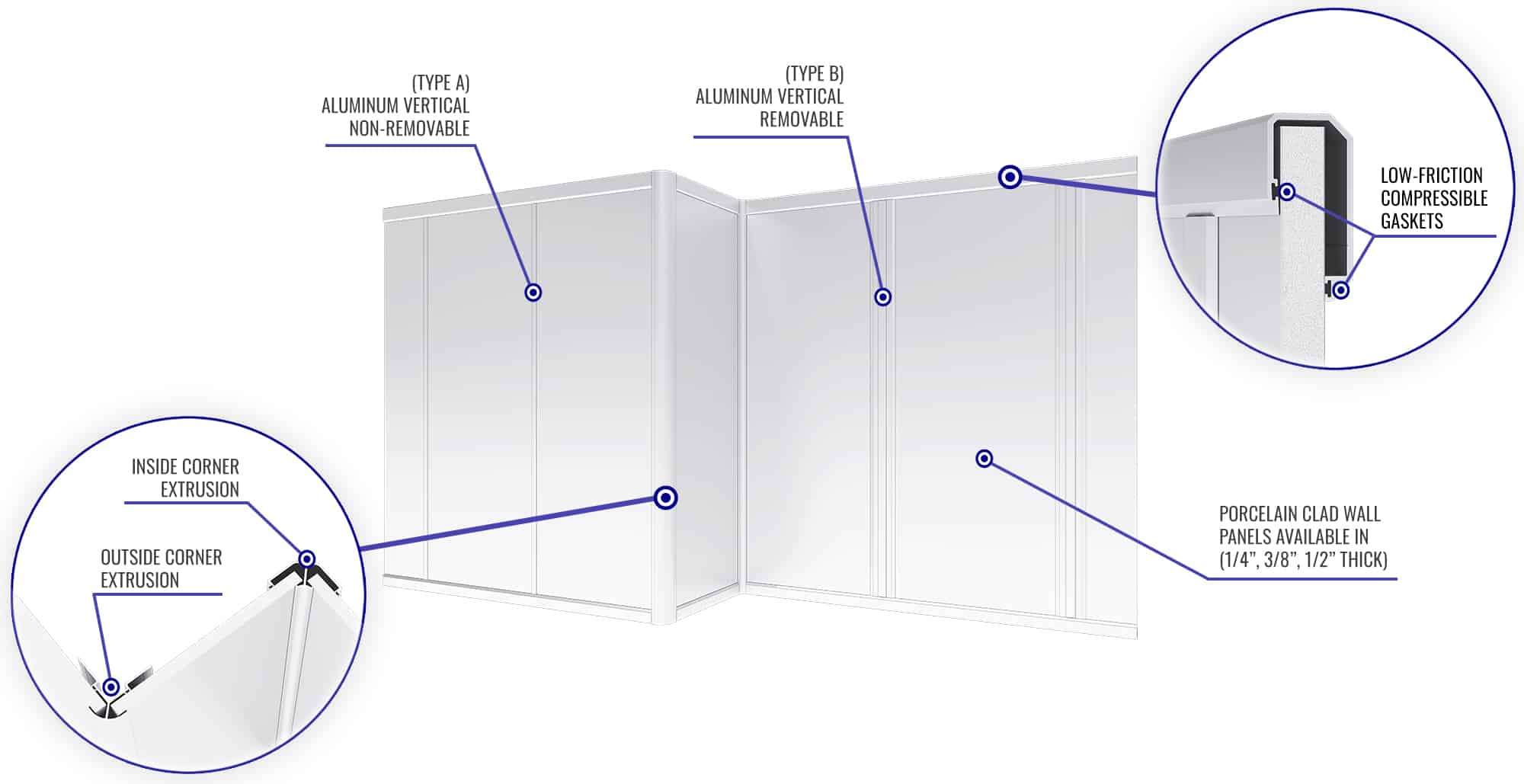 UNIQUE FEATURES
Porcelain panel finish is scratch and graffiti resistant, even against permanent marker tags
Robust, noncorrosive, heavy-gauge aluminum framing engineered to resist vandalism
No unframed porcelain panel edges susceptible to vandalism and chipping
Rounded inside and outside corners for improved safety, durability and cleaning
Easily installed over a wide variety of substrates and adaptable to wall openings and varying field conditions
Deeper pocket depths and no need for mitered corners
    PANEL DETAILS
Eight (8) micron thick porcelain 26ga steel face sheet laminated over ½" cement board with steel backer sheet provides superior impact resistance
Unbroken panel lengths up to 12'
Framing can accommodate 1/2," 3/8," or 1/4" panels in a variety of widths
Available in matching or contrasting finish colors
Individual panels are removable for:

Panel replacement without disturbing adjacent panels
Inspection access behind panels (e.g. structural waterproofing, electrical, etc.)
Post installation of wiring and through-wall recessed devices
    TYPICAL APPLICATIONS
Heavy traffic areas such as:
Indoor transit stations
Terminals
Airports
Amusement parks
And more
* Click on the icon above to view additional 3D scenes.