LIGHTWALL 3440
TONGUE & GROOVE WALL SYSTEM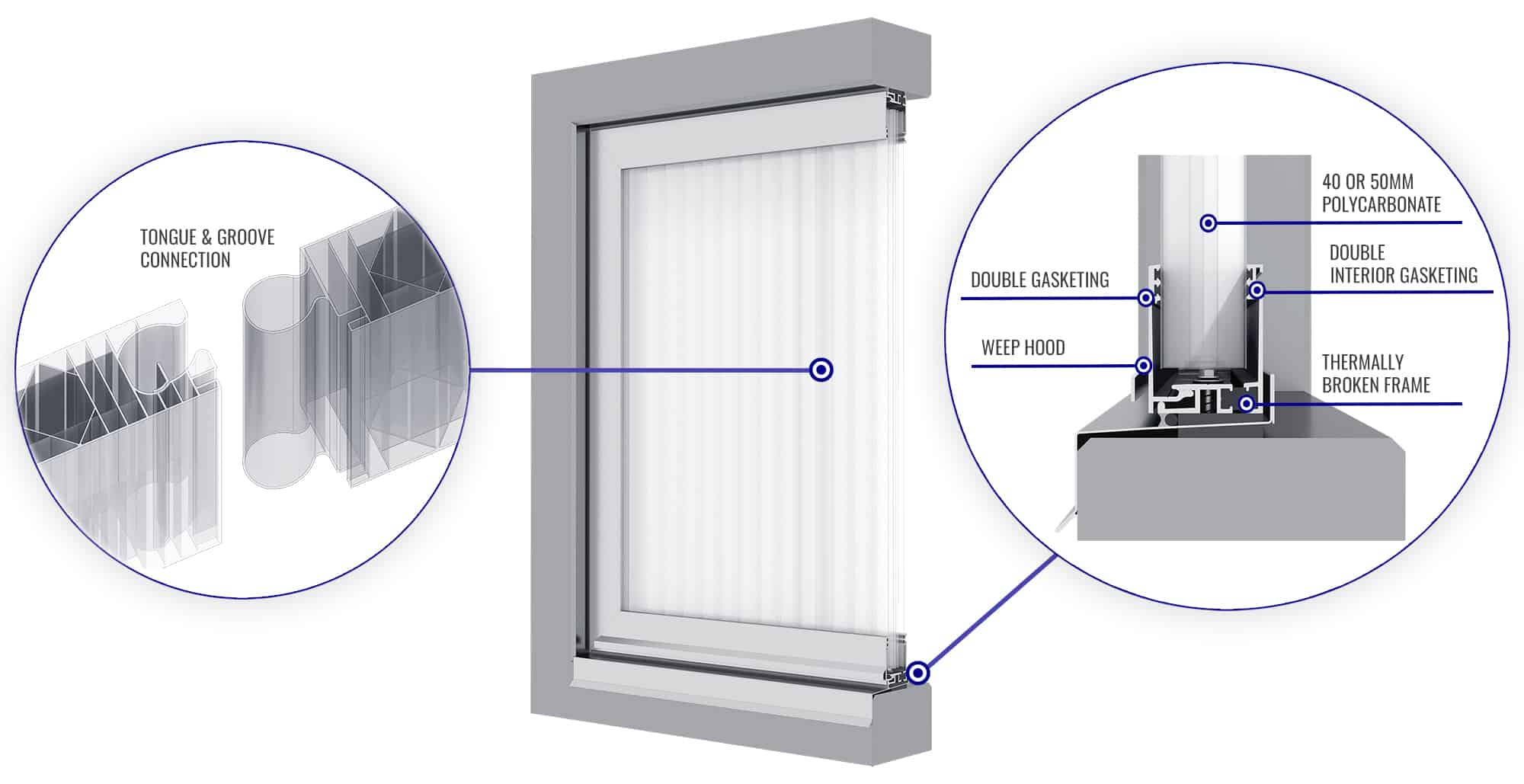 Elevate your building performance with the LIGHTWALL 3440. Featuring both 40 and 50mm polycarbonate thick 'tongue & groove' panels, this system provides a simple installation and overall smooth appearance. Our LIGHTWALL 3440 system is unique in many ways and can extend up to 54 feet vertically.
* Click on the icon above to view additional 3D scenes.
Flammability Testing
Self-ignition: ASTMD-1929
Smoke Density: ASTM D-2843
Burn Extent: ASTM D-635
Interior Flame Spread: ASTM E-84
Weathering
Color Change: ASTM D-2244
Yellowing Index: ASTM D-1925
Light Transmission: ASTM D-1003
Miscellaneous
Air Infiltration: ASTM E-283
Water Infiltration: ASTM E-331
Load Bearing Capability: E-330
U-Value: NFRC
LIGHTWALL 3440 OPTIONAL ACCESSORIES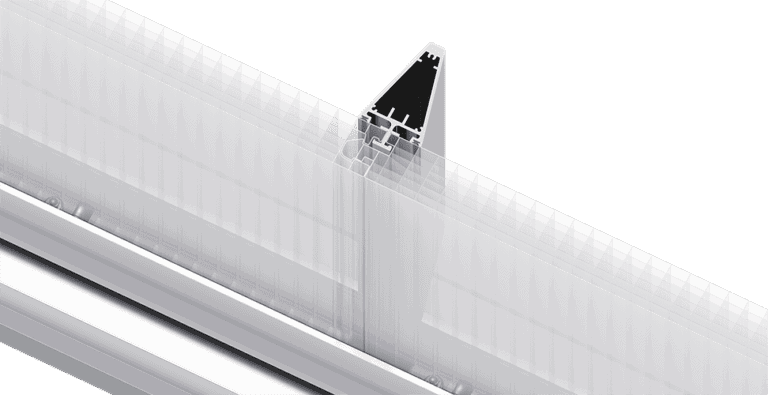 STRONGSPAN
Embedded at the tongue and groove connection, STRONGSPAN integrates with this system to extend spanning capabilities.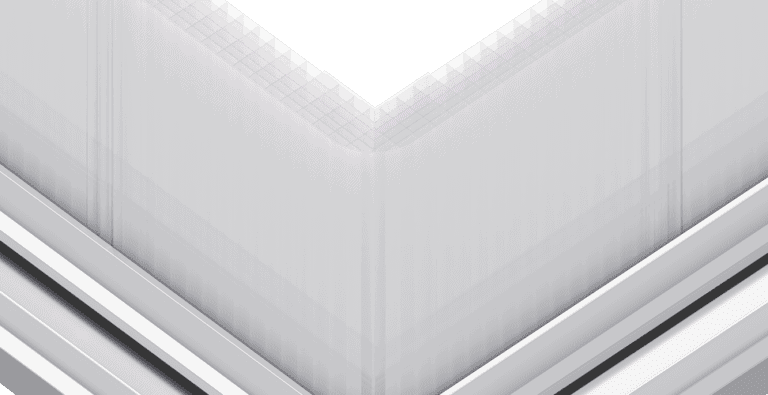 POLYCARBONATE CORNERS
For a sleek and continuous appearance to your translucent wall system, polycarbonate corners are available to elevate your next project.
LIGHTWALL 3440 CASE STUDIES
Click an image to read more about our latest projects