LIGHTWALL 3440
TONGUE & GROOVE WALL SYSTEM



Elevate your building performance with our most sought-after daylighting system, the LIGHTWALL 3440. Featuring both 40 and 50mm polycarbonate thick 'tongue & groove' panels, this system provides a simple installation and overall smooth appearance. Our LIGHTWALL 3440 system is unique in many ways and can extend vertically up to 54 feet long!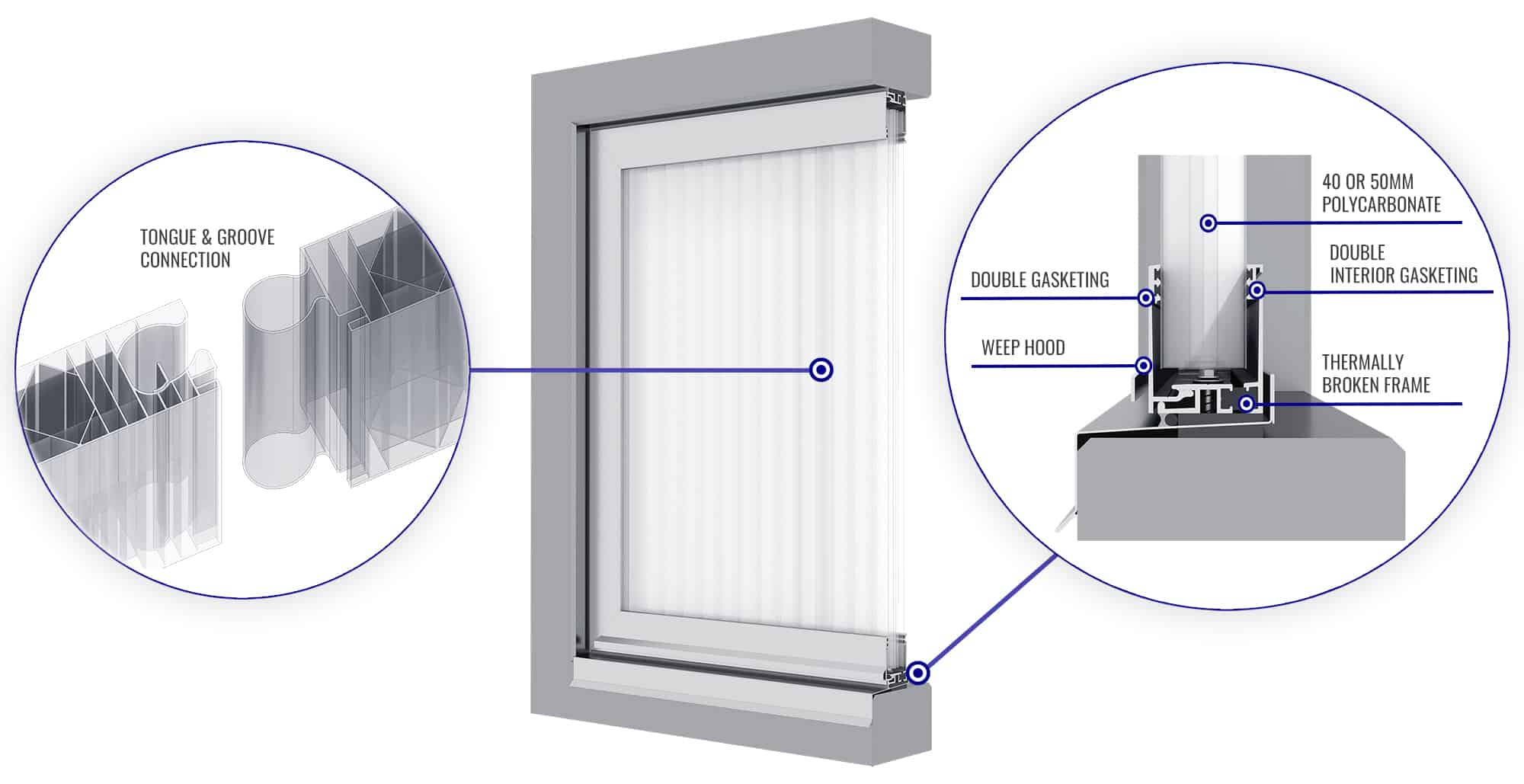 UNIQUE FEATURES
Tongue and groove joinery provides a clean appearance without the need for vertical framing
Double gasketed on both the interior and exterior perimeter framing
Aluminum glazing clips typically fastened to interior horizontal supports
Optional thermally broken frame
Deep rabbets for thermal expansion
Prefabricated for easy installation
    GLAZING DETAILS
Lightweight cellular polycarbonate panels are 500mm (19-11/16") wide
Insulative polycarbonate values range from [U 0.24 to 0.29] - [R 3.5 to 4.2] for 40mm thick panels to [U 0.2] - [R-5] for 50mm thick panels
Available in various colors and translucencies, with IR or AR coating options to suit your needs
Panels are co-extruded with a UV resistant layer to help prevent damage from the sun's rays
    TYPICAL APPLICATIONS
Industrial retrofits or new construction
Schools
Office buildings
Recreational facilities
Government buildings
Aircraft hangars
Military buildings
Commercial buildings
Interior backlit walls
And more...
* Click on the icon above to view additional 3D scenes.
LIGHTWALL 3440 OPTIONAL ACCESSORIES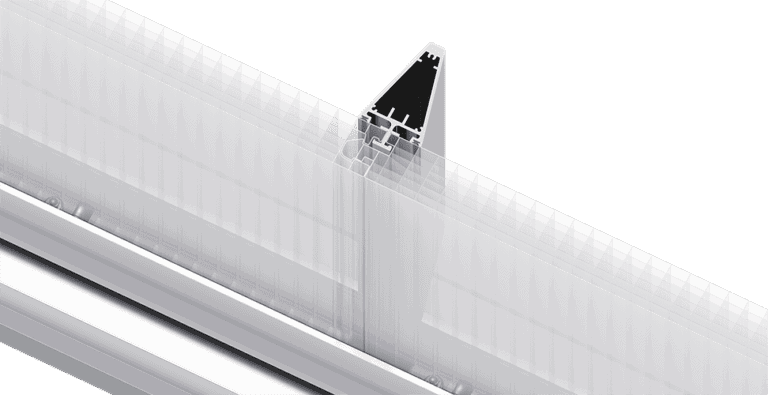 STRONGSPAN
Embedded at the tongue and groove connection, STRONGSPAN integrates with this system to extend spanning capabilities.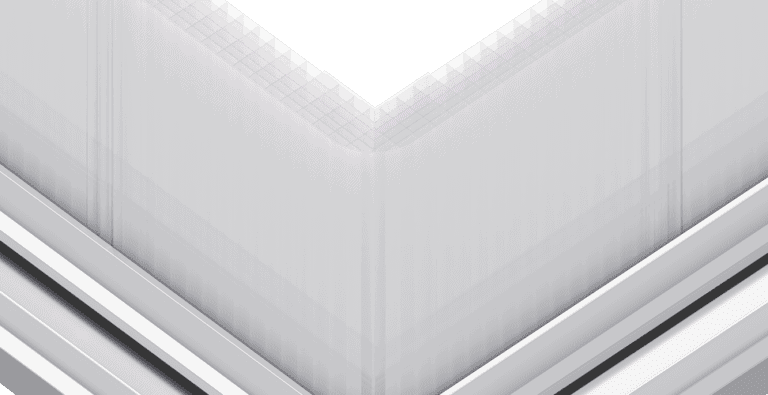 POLYCARBONATE CORNERS
For a sleek and continuous appearance to your translucent wall system, polycarbonate corners are available to elevate your next project.
LIGHTWALL 3440 CASE STUDIES
Click an image to read more about our latest projects