SKYSHADE 2500
GLASS CANOPY SYSTEM



The SKYSHADE 2500 is glass canopy system that incorporates continuous mullions that rigidly secure a variety of glazing options.  The SKYSHADE 2500 can be attached to buildings or used as a standalone canopy.  Optional glass coatings and custom silk-screen patterns provide diffused daylighting and help to control solar heat gain.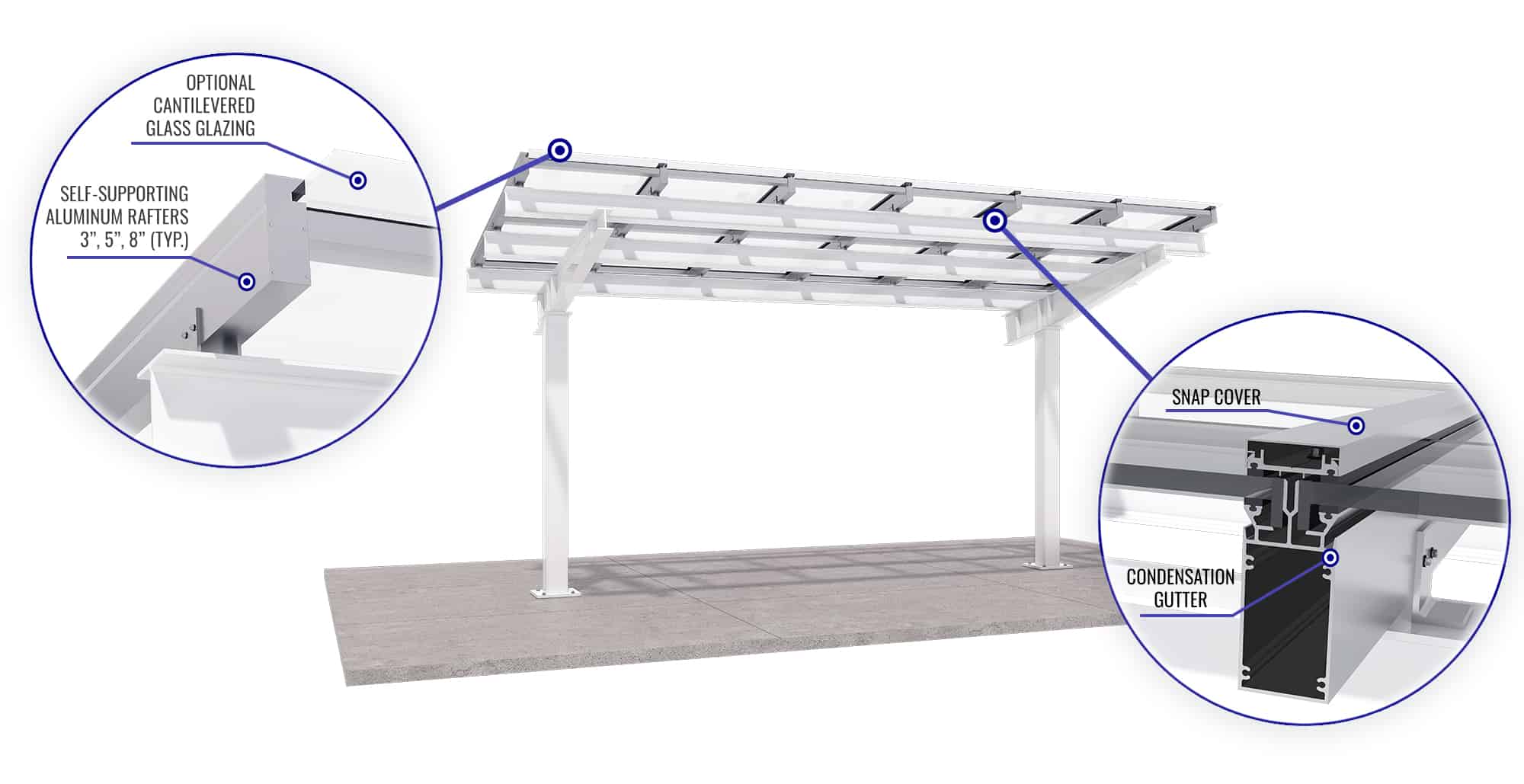 UNIQUE FEATURES
Designed for spans up to 12' with slopes as low as 1:12
Rafters designed with integral guttering system to control condensation
Aluminum finishes available in both anodized and high-performance factory-applied coatings
System can be used as a standalone canopy or attached to an existing substructure
    GLAZING DETAILS
Accepts glass panels with 9/16" inch or larger thickness
Individually replaceable glass panels simplify maintenance in the event of breakage
Optional glass coatings and silk-screen patterns also available
Glazing gaskets positioned both above and below glass panes for a weather-tight seal
    TYPICAL APPLICATIONS
Retrofits or new builds
Hospitals
Transit canopies
Recreational facilities
Government buildings
Office buildings
Commercial buildings
And more
* Click on the icon above to view additional 3D scenes.
SKYSHADE 2500 CASE STUDIES
Click an image to read more about our latest projects