SKYSHADE 3700
ALUMINUM FRAMED CANOPY



The SKYSHADE 3700 is a versatile canopy system that accepts both polycarbonate panels and glass. This system features an aluminum self-supporting frame.  The SKYSHADE 3700 has aluminum pressure caps and rafter extrusions that allow for medium to long span conditions.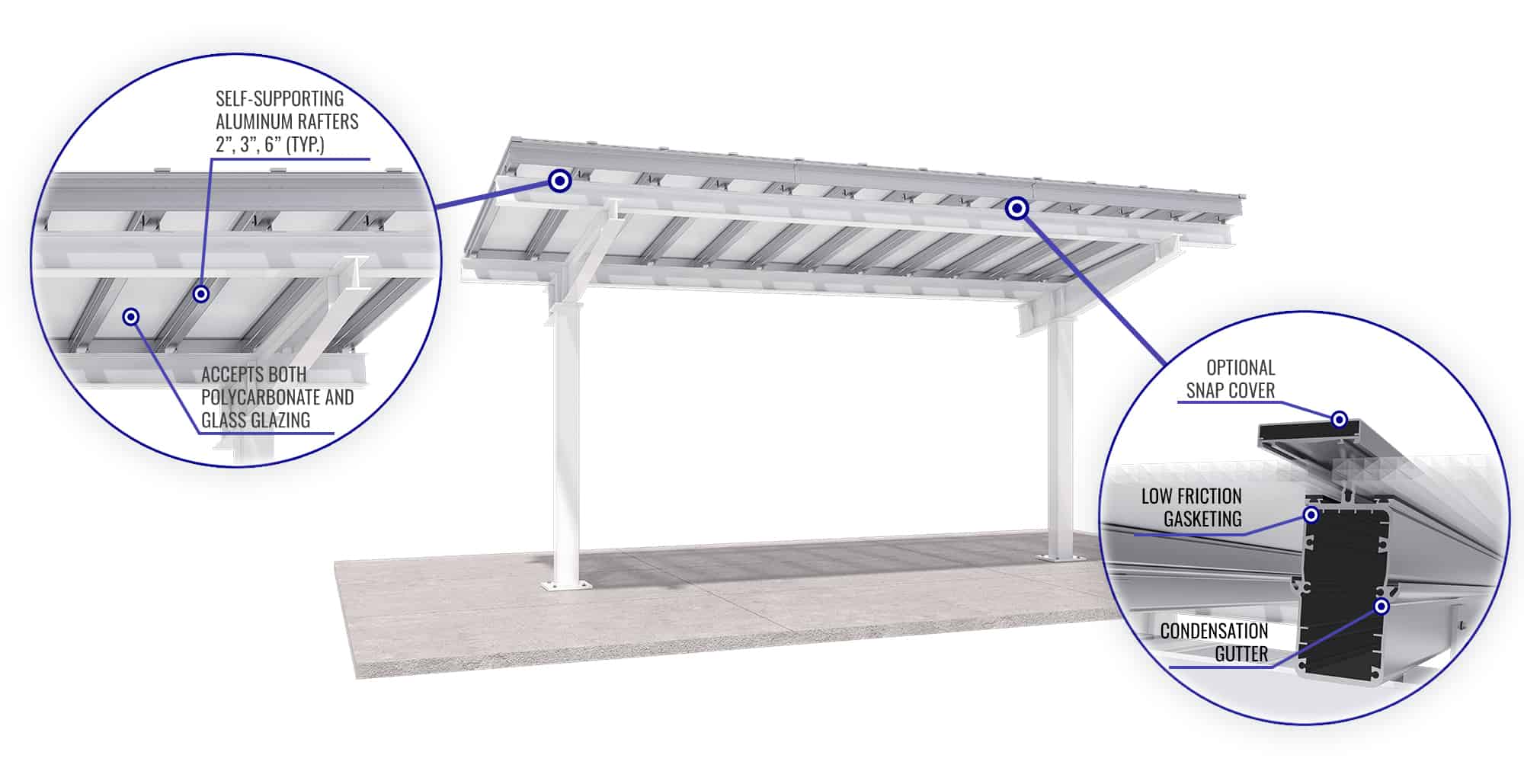 UNIQUE FEATURES
Unique stainless steel pin mounting system simplifies horizontal and vertical framing connections
Framing system controls leakage and condensation with integral gutters
Optional cosmetic aluminum cover caps
Overlapping aluminum framing at intersections for superior air and water resistance
    GLAZING DETAILS
Accepts glass or polycarbonate up to 1" inch thick
Incorporates 'dry glazed' low friction gasketing
Polycarbonate panels can be curved to a radius
Available in various colors and translucencies, with IR or AR coating options to suit your needs
Polycarbonate panels are co-extruded with UV resistant layer to avoid damaging ray's from the sun
    TYPICAL APPLICATIONS
Commercial and industrial canopies
Pavilions
Walkway covers
And more
* Click on the icon above to view additional 3D scenes.
SKYSHADE 3700 CASE STUDIES
Click an image to read more about our latest projects