SKYGARD 3300
SURFACE MOUNTED SKYLIGHT



The SKYGARD 3300 is a commercial skylight system with aluminum mullions that accommodates a variety of glazing panel types and widths.  Lightweight components are designed to readily fasten to an existing substructure and serves as a non-structural 'skin'. Available in multiple configurations and ideal for retrofit applications!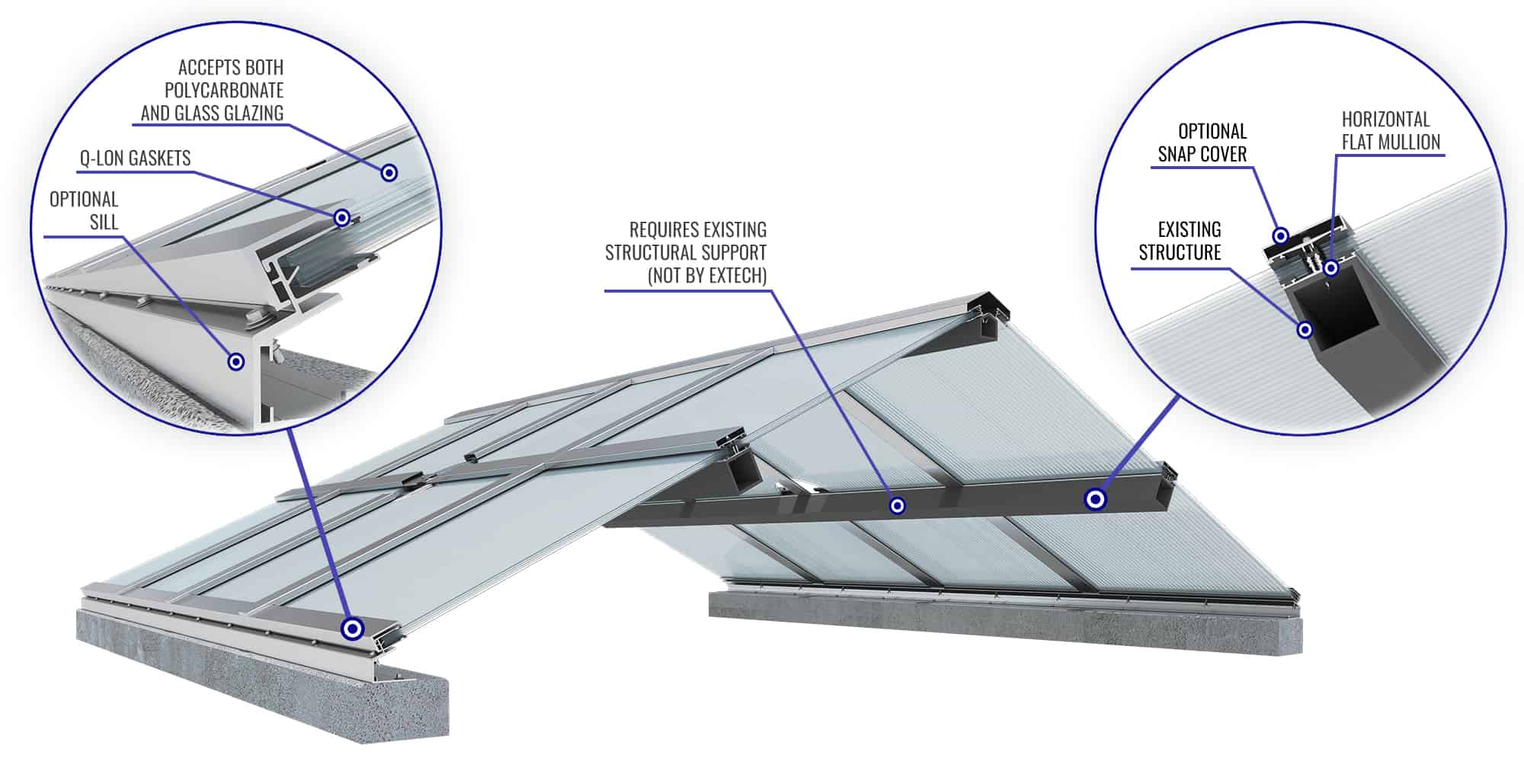 UNIQUE FEATURES
Lightweight components designed to attach to an existing structure
Aluminum framing is overlapped at intersections for superior air and water resistance
Deep glazing pockets (rabbet depth) accept thermal movement of thermoplastic glazing
Multiple skylight configurations available (ridge, pyramid, single slope, and more)
Aluminum extrusions can be formed to a radius
For self-supporting and long-spanning skylights, see EXTECH's SKYGARD 3700
    GLAZING DETAILS
Accepts glass, monolithic, or cellular polycarbonate sheets from ¼" (6mm) to 1" (25mm) thick
Incorporates low friction gaskets to reduce noise caused by movement of the glazing
Available in various colors and translucencies, with IR or AR coating options to suit your needs
Polycarbonate panels are co-extruded with a UV resistant layer to help reduce damage from the sun's rays
    TYPICAL APPLICATIONS
Ideal for over-glazing or retrofit applications where existing structural members remain in place
Airline hangars
Office buildings
Recreational facilities
Factories
Commercial buildings
And more
* Click on the icon above to view additional 3D scenes.
SKYGARD 3300 TYPICAL CONFIGURATIONS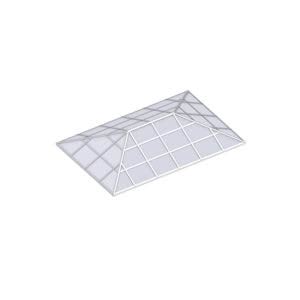 Glass or Polycarbonate Hipped Skylight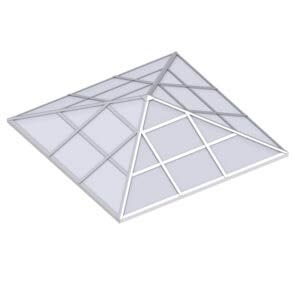 Glass or Polycarbonate Pyramid Skylight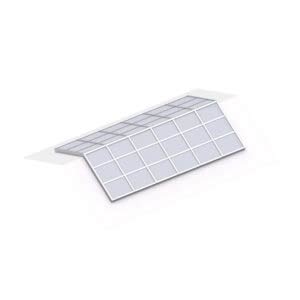 Glass or Polycarbonate Ridge Skylight (without walls)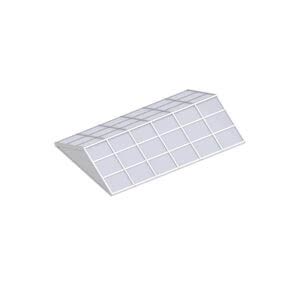 Glass or Polycarbonate Ridge Skylight (with walls)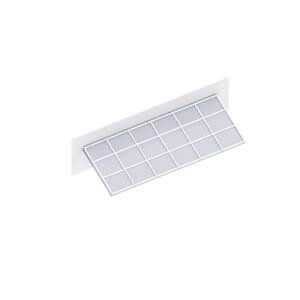 Glass or Polycarbonate Shed Skylight (without walls)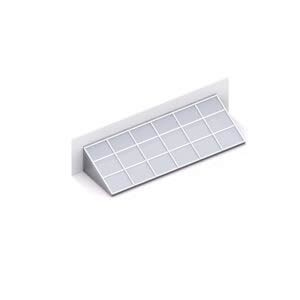 Glass or Polycarbonate Shed Skylight (with walls)
SKYGARD 3300 CASE STUDIES
Click an image to read more about our latest projects