Bill Voegele
Founder and CEO
Bill Voegele founded EXTECH/Exterior Technologies, Inc. in 1975 and has overseen the development of more than 20 unique architectural daylighting and other wall systems since its inception. He has also managed the EXTECH team through hundreds of design projects, and maintains a commitment to produce beautiful, functional, and well-engineered designs. Bill encourages creativity and adoption of new technologies in every arm of the company, and 15 United States patents have been issued in his name.
Before founding EXTECH, Bill managed Voegele Co. Inc.,  a contracting company founded by his father that specializes in roofing and industrial building exteriors. Bill earned his Bachelor of Engineering degree and graduated Summa Cum Laude from the University of California at Berkeley - view on LinkedIn
Jim Leslie
General Manager
Jim Leslie oversees all facets of EXTECH and directly manages its operational and strategic endeavors. He revitalized the company's marketing initiatives, and has implemented systems and processes that ensure efficiency, cross-collaboration, knowledge-sharing, innovation, and client satisfaction.
Jim is a seasoned A/E/C and manufacturing professional. Prior to EXTECH, he was involved in several ventures, including a custom cabinet manufacturing business where his work was featured in dozens of publications and won several national awards. Jim earned his Bachelor of Science from Penn State University and is a member of APICS, the professional association for supply chain and operations management - view on LinkedIn

Kevin Smith, RA
Director, Product Application and Development
Kevin Smith leads the EXTECH team in the design and customization of daylighting and other façade technologies, and oversees projects from concept through implementation. He previously worked for the Port Authority of Allegheny County (one of the largest mass transit providers in Pennsylvania) and William Pleva Architects.
Kevin has over 33 years of experience managing projects through the design, award, and construction phases. He is a Registered Architect in the Commonwealth of Pennsylvania and received his Bachelor of Science in Architecture from Carnegie Mellon University - view on LinkedIn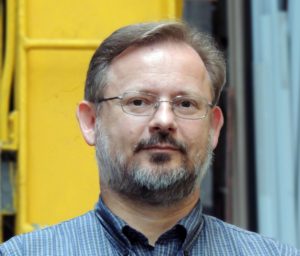 Alan Lohr
Senior Project Engineer
Alan Lohr leads EXTECH's engineering team and has been with the company for over 25 years. He has been an integral part in the development of multiple EXTECH systems and custom designs. Prior to joining EXTECH, he was employed at TRACO and Johnson-Burgee Architects.
Alan has a degree in Architectural Engineering Technology from Penn State, and is a member of the International Code Council - view on LinkedIn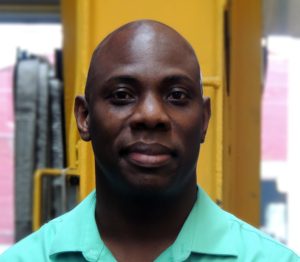 Arthur Campbell
Senior Estimator
Arthur Campbell is EXTECH's Senior Estimator and has been a part of the team for 27 years. His responsibilities include analyzing contract documents and engineering data, project estimation, and bid proposal preparation related to custom systems for commercial and industrial applications.
Prior to EXTECH he worked in the HVAC consulting and general contracting industries. Mr. Campbell holds an Associate's Degree in Architectural Drafting and Design.  - view on LinkedIn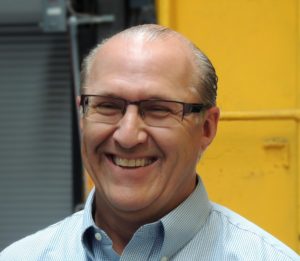 John Anthony, RA
Architect
John Anthony is an integral part of the architecture and engineering departments at EXTECH, where he designs new systems, manages daylighting and cladding system projects, and prepares fabrication documents. He has contributed to the development of several unique and patented EXTECH systems.
Prior to EXTECH, John practiced architecture locally for over 25 years, on a range of project types from performing arts to residential. John earned his Bachelor's of Architecture from Carnegie Mellon University and is a Certified Project Management Professional - view on LinkedIn

Brian Hunger
National Accounts Manager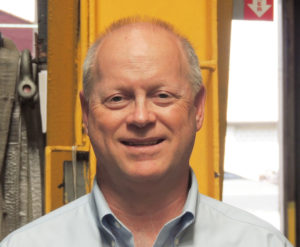 Ron Clelland
Architectural Representative, NYC and NJ