SKYSHADE 3300
SURFACE MOUNTED CANOPY



The SKYSHADE 3300 is a surface mounted, single-glazed translucent polycarbonate industrial canopy system that utilizes an existing substructure. It is a simple system with aluminum pressure caps and shallow rafter extrusions that are designed to be placed on continuous structural rafters. The SKYSHADE 3300 provides shelter from the elements, UV screening, and impact resistance!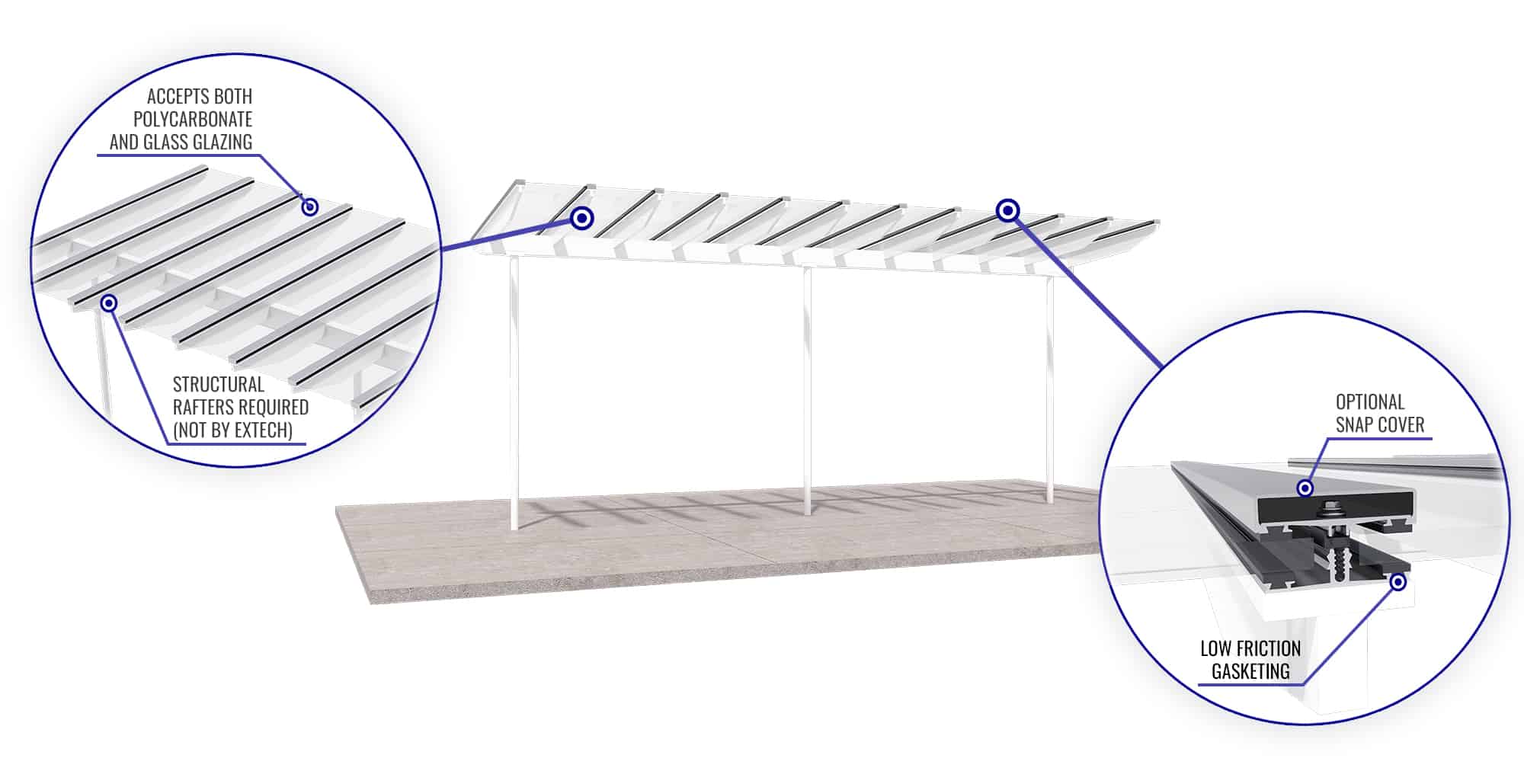 UNIQUE FEATURES
System includes plastic spacers for thermal improvement as well as positive stops to control gasket pressure
Aluminum framing is overlapped at intersections for superior air and water resistance
Can be used as a freestanding canopy or attached to an existing structure
    GLAZING DETAILS
Accepts glass, monolithic, or cellular polycarbonate sheets from 1/4" (6mm) to 1" (25mm) thick
Glazing gaskets have a low coefficient of friction to allow for thermal movement
Available in various colors and translucencies, with IR or AR coating options to suit your needs
Panels are co-extruded with UV resistant layer to avoid damage from the sun's rays
    TYPICAL APPLICATIONS
Commercial or industrial canopies
Pavilions
Walkway covers
And more...
* Click on the icon above to view additional 3D scenes.
SKYSHADE 3300 CASE STUDIES
Click an image to read more about our latest projects