SKYGARD 3700
SELF-SPANNING SKYLIGHT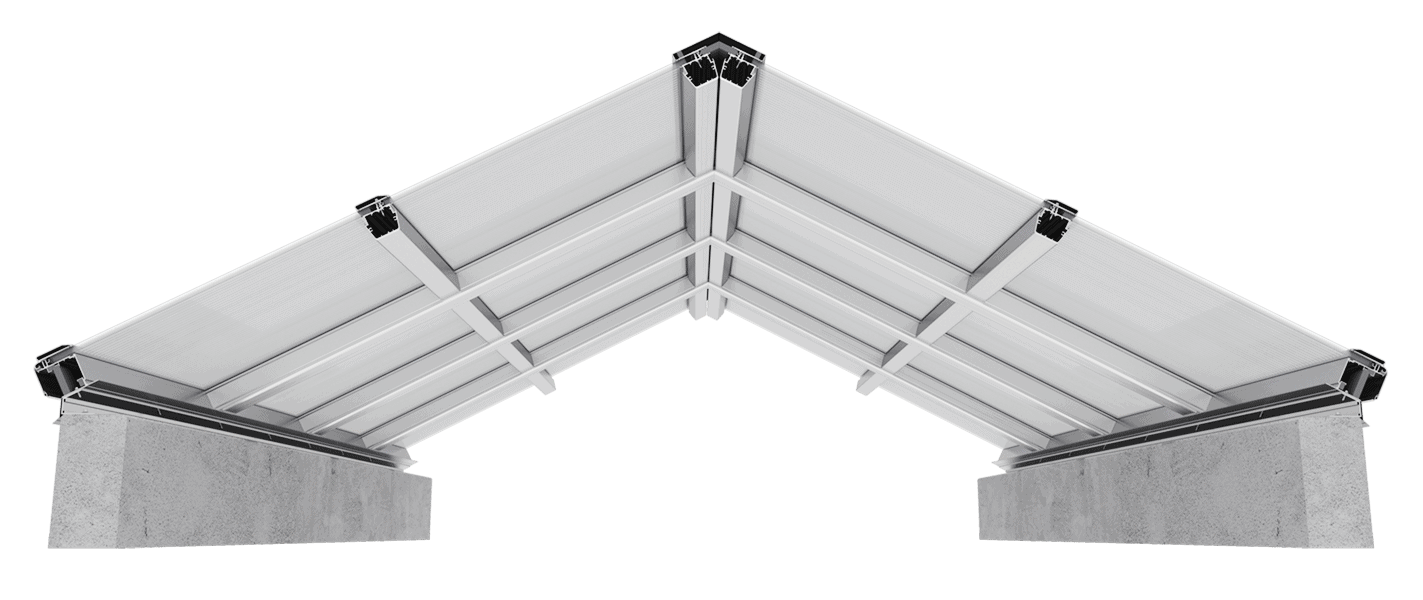 The SKYGARD 3700 industrial skylight system utilizes a self-supporting aluminum frame that is designed to span large openings. Featuring a 'pressure equalized' design, this system integrates internal leakage and condensation gutters for superior water control. Available in multiple configurations and provides rounded interior framing for a pleasing aesthetic.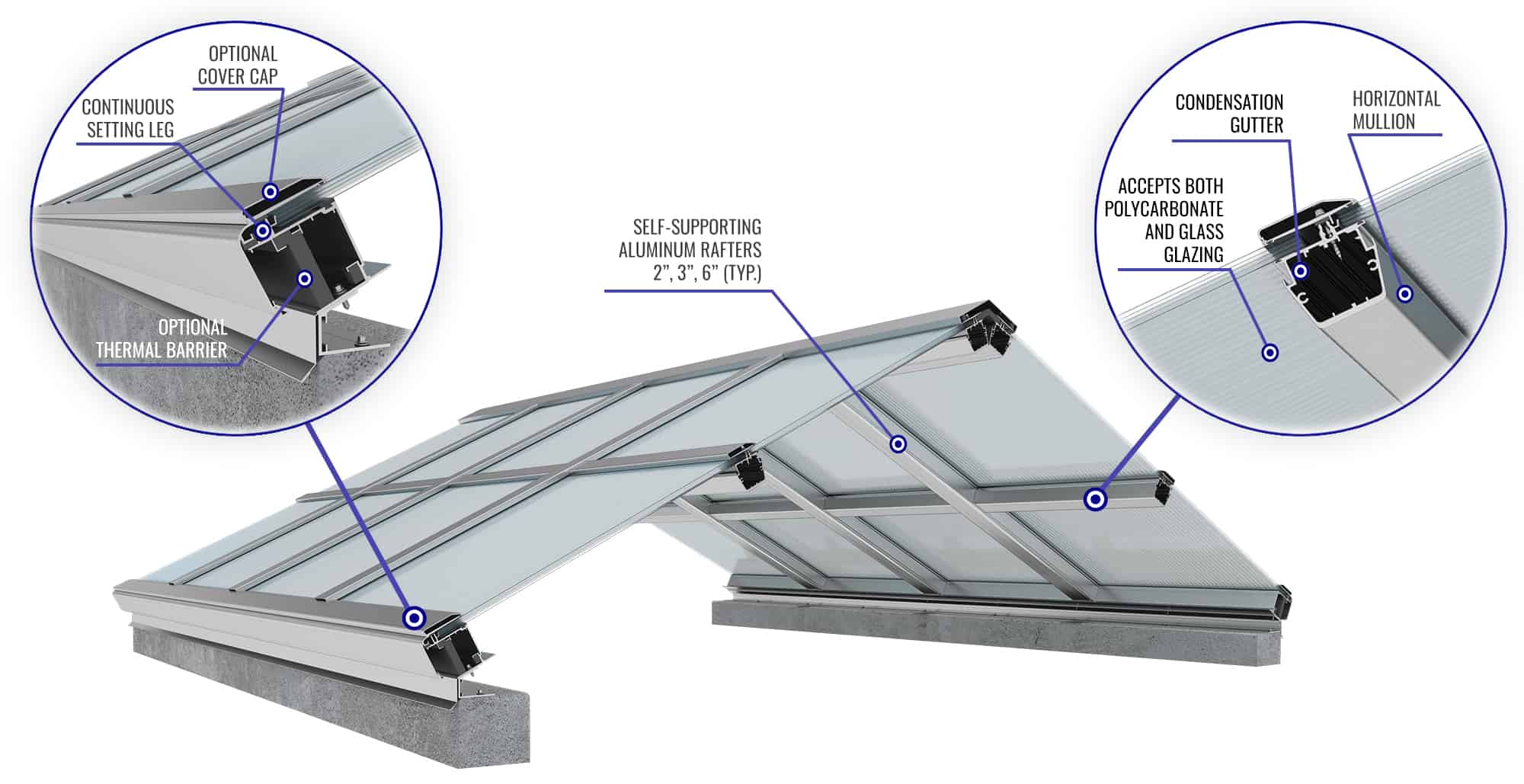 UNIQUE FEATURES
Deep glazing pockets (rabbet depth) allow for thermal movement
Overlapping joinery allows for dimensional variations and provides excellent weather control
Incorporates vinyl spacers to separate the exterior and interior framing for superior thermal performance
Multiple skylight configurations available (ridge, pyramid, single slope, and more)
    GLAZING DETAILS
Accepts insulated glass units or cellular polycarbonate up to 1" inch thick
Polycarbonate panels available in 25 or 50mm thick
Polycarbonate available in various colors and translucencies
    TYPICAL APPLICATIONS
Industrial retrofits or new builds
Maintenance facilities
Factories
And more
* Click on the icon above to view additional 3D scenes.
SKYGARD 3700 TYPICAL CONFIGURATIONS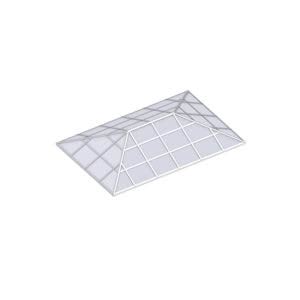 Glass or Polycarbonate Hipped Skylight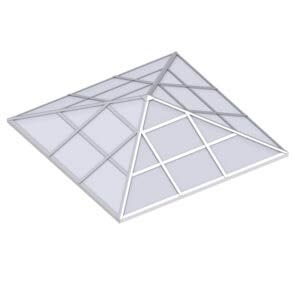 Glass or Polycarbonate Pyramid Skylight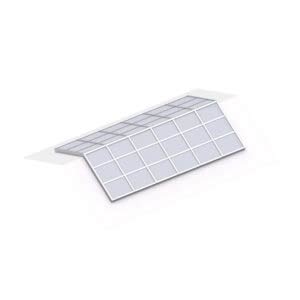 Glass or Polycarbonate Ridge Skylight (without walls)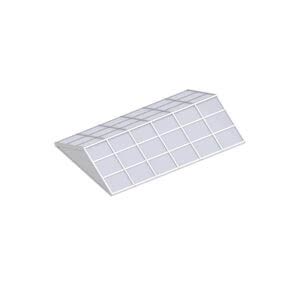 Glass or Polycarbonate Ridge Skylight (with walls)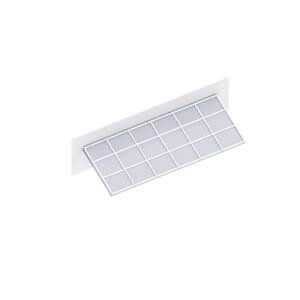 Glass or Polycarbonate Shed Skylight (without walls)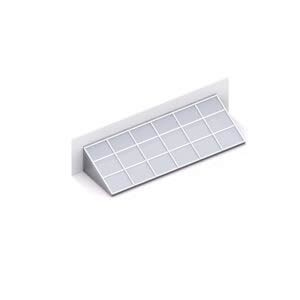 Glass or Polycarbonate Shed Skylight (with walls)
SKYGARD 3700 CASE STUDIES
Click an image to read more about our latest projects