RECREATION
DAYLIGHTING FOR RECREATION FACILITIES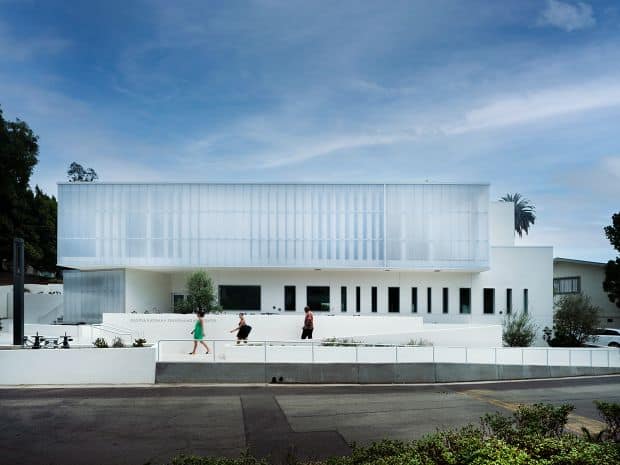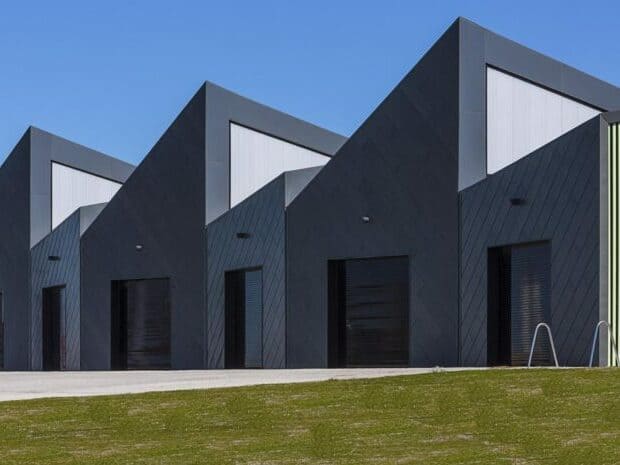 Buildings built for recreational purposes typically need to achieve these goals: the use of robust materials that can stand up to athletic equipment and sports play; a comfortable and safe environment that promotes activity; economical usage of taxpayer and/or investor dollars; and sustainable design (sometimes with LEED certification in mind). More niche goals become an issue with specific applications, but the aforementioned core objectives can all be achieved through the use of EXTECH's translucent walls, canopies, skylights, and ventilating windows.
EXTECH's systems possess tested impact-resistance and durability that stand up to the abuse of athletic environments and deliver a long lifespan. The daylighting provided by our systems supplies the even illumination needed for sports play and rigorous activity and provides energy-efficient natural lighting. Professionals in the athletic industry praise the benefits of natural light over artificial lighting, which can be further enhanced by the comfortable glow diffused polycarbonate delivers. Credits toward LEED certification and savings on electric lighting costs are also ways that daylighting delivers ROI for recreation facilities.
TRANSLUCENT WALLS for SPORTS FACILITIES, BOATHOUSES, AQUATIC CENTERS, and HORSE BARNS
EXTECH's LIGHTWALL translucent wall systems have been utilized in many applications meant for sports and recreational purposes. Projects include the Eleanor Boathouse in Chicago, the Principal Riverwalk ice skating rink in Des Moines, IA, Northwestern University Sailing Center, Lurie Tennis Enclosure in New Jersey, the ZD Barn in Napa Valley, and more.  Our LIGHTWALL systems are favored for recreational use for several reasons. The cellular polycarbonate used in our LIGHTWALL 3440, 3100LS, and 3000 systems deliver superior impact-resistance for facilities that house athletic equipment and host sports that involve flying objects (tennis, basketball, paddleball, etc.). The resilience provided by polycarbonate is much greater than glass daylighting materials, and will not result in costly repairs mandated by glass systems (note: though we tout polycarbonate glazing, some of our products can also accept glass).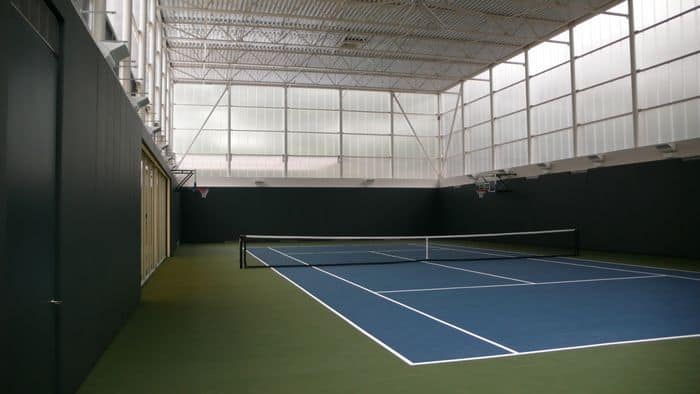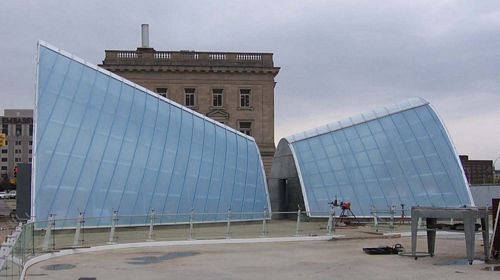 Our translucent wall systems are also favored due to their superior leak resistance – our LIGHTWALL 3440 system eliminates leak-prone horizontal joints, and our LIGHTWALL 3000 features excellent internal water control with end dams for each horizontal mullion to direct water to weep holes. Protection from water is paramount in facilities that house expensive equipment. Additionally, our translucent wall systems are unaffected by immersion in water (unlike drywall); this trait is particularly important for boathouses that sit in close proximity to bodies of water.
The daylighting provided by the diffused polycarbonate used in our LIGHTWALL systems is ideal for athletic activity because it allows for large unbroken spans that provide even, comfortable illumination. Polycarbonate also reduces glare, another important factor when designing facilities for athletic activity. Additionally, diffused polycarbonate reduces light pollution emanating from recreational venues.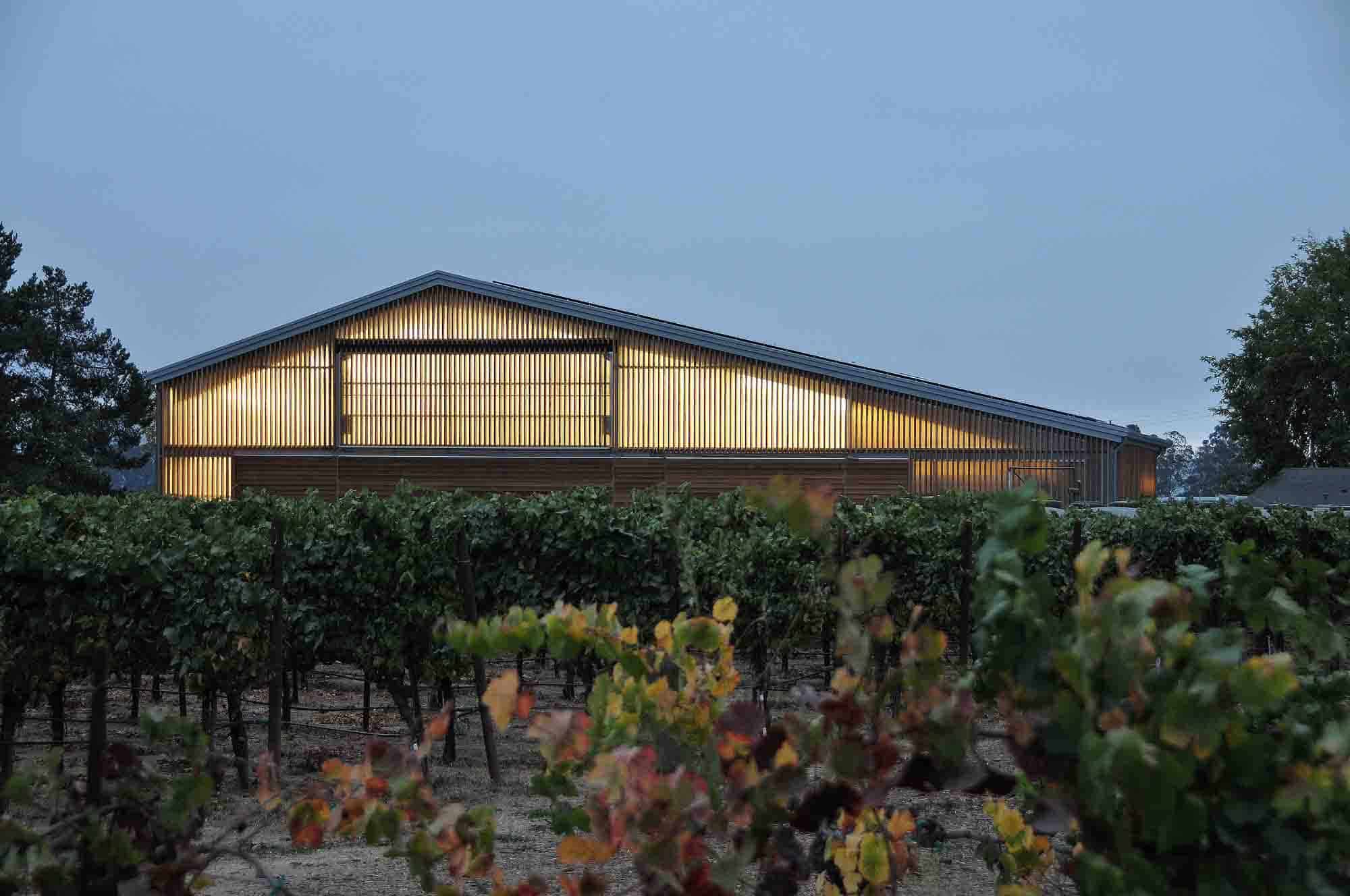 And while diffused polycarbonate delivers a soft glow, clear polycarbonate provides great visual clarity (especially when compared to fiberglass reinforced panels, or FRP); you can fully see the outside surroundings (the sky, nature) through clear polycarbonate, better connecting occupants to the outdoors. Our systems can simultaneously utilize clear and diffused polycarbonate, creating a façade with diffused illumination and visual clarity in key locations.
Our LIGHTWALL systems and the daylighting they deliver can be hugely beneficial for horse barns and stables. Not only are they robust enough to stand up to abuse from horses and equestrian equipment, but the daylighting provided can help save on artificial lighting. Additionally, the Class A fire rating of various polycarbonate glazing options meets building requirements in many jurisdictions. 
Another big advantage of our LIGHTWALL translucent wall systems is the beauty they deliver. The priority for recreational facilities to be aesthetically pleasing is typically heavier than for other applications, thus the materials with which they are built must possess clean lines and be free of superfluous hardware. The LIGHTWALL 3440 was recently used for the Eleanor Boathouse in Chicago, and this was in part due to the fact that the system doesn't use vertical aluminum framing members – this resulted in a pure, unbroken façade. Additional aesthetic advantages include the availability of polycarbonate in multiple levels of diffusion and in a wide variety of colors, and framing finishes in a variety of hues.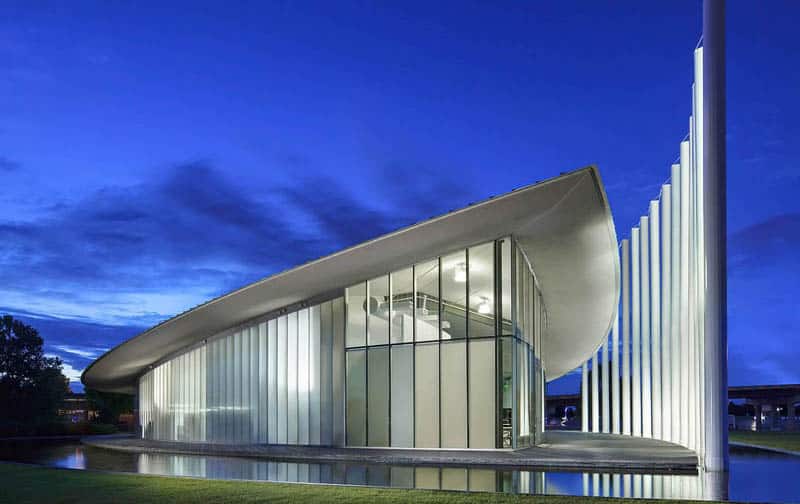 SKYLIGHTS AND CANOPIES FOR RECREATIONAL VENUES & CANOPIES for OUTDOOR COURTS
Much like with the daylighting provided by EXTECH's wall systems, our SKYGARD skylights deliver the soft, even illumination needed for sports activity. They provide superior leak-resistance and impact resistance, and are engineered with deep glazing pockets and low-friction gaskets that allow thermal movement and reduce noise caused by the expanding glazing.
SKYGARD skylights are a great way to introduce daylighting into a recreational facility that was previously designed to prohibit natural light from entering the interior (a common choice seen in older venues), and SKYGARD can be adapted to many applications. Our skylights are designed with lightweight components that easily attach to existing structures, making them ideal for retrofits. Both our SKYGARD 3300 surface mounted skylight and our SKYGARD 3700 self-spanning skylight have been subjected to a battery of air, water, and structural tests that have surpassed AAMA standards.
EXTECH's SKYSHADE canopies have been used for many recreational purposes, including an expansive sports area located at Brooklyn Bridge Park alongside New York Harbor. The SKYSHADE was chosen for this project due to its robust impact-resistance and ability to stand up to harsh precipitation and ocean spray. Not only does it stand up to the elements, but the SKYSHADE is engineered with low-friction gaskets that, because they allow thermal movement, means they will deliver a long system lifespan. The SKYSHADE is available in three types – Standing Seam, Surface Mounted, and Aluminum Framed – which deliver benefits needed for virtually every type of structure.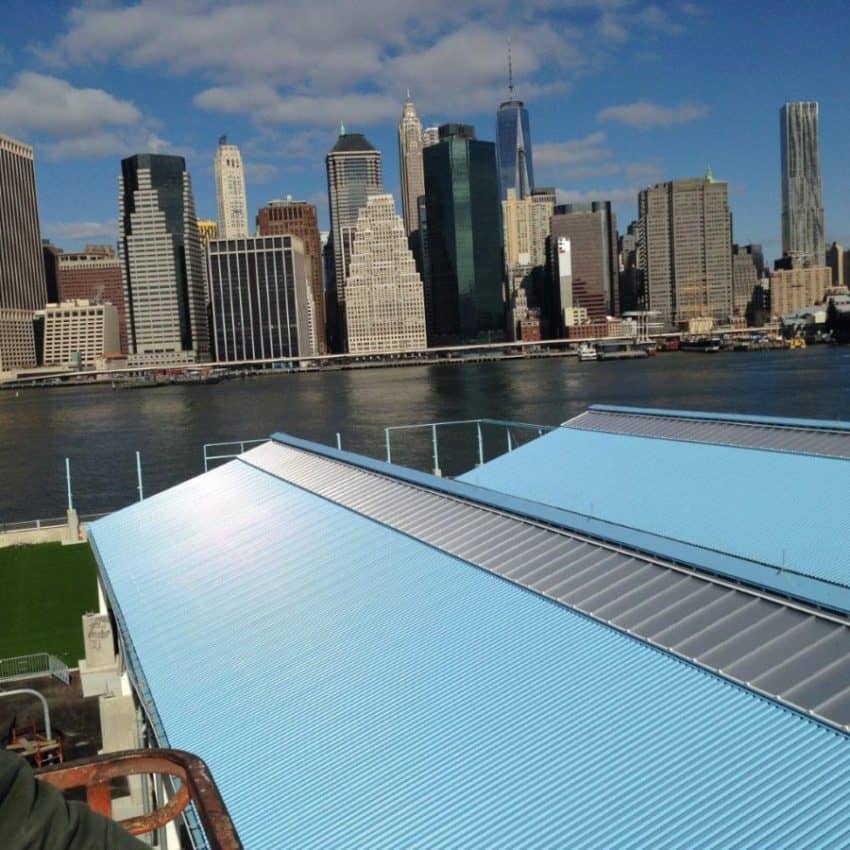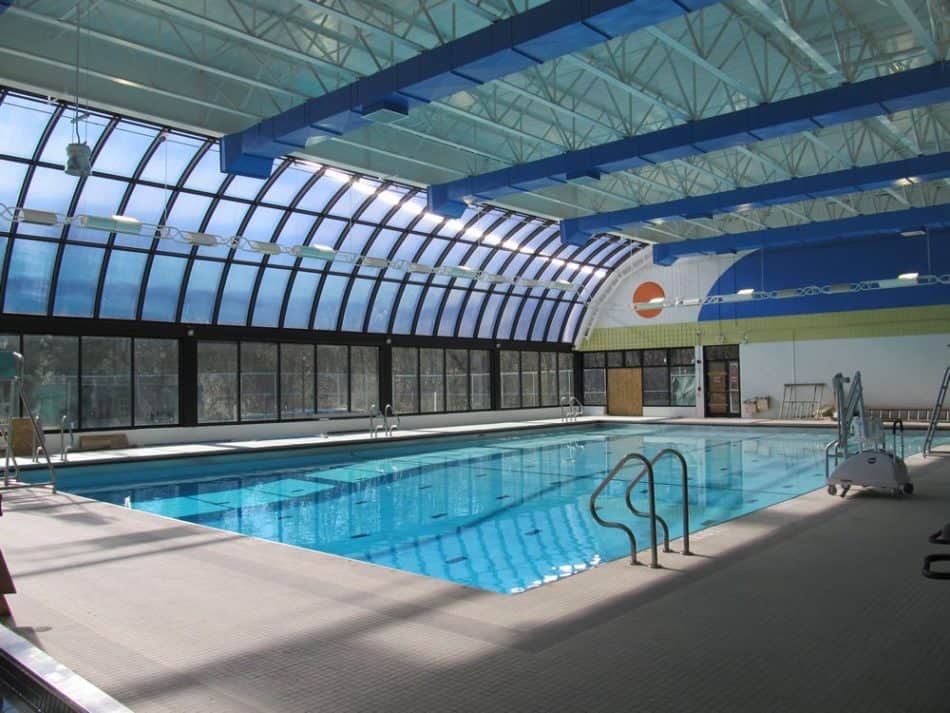 TOP-HINGED WINDOWS THAT VENTILATE SPORTS FACILITIES
Window design should be an intrinsic part of a structure's ventilation and cooling strategy. Because sports facilities and venues used for athletic endeavors experience more interior heat creation and air stagnation, incorporating windows that ventilate is a top priority. Our TECHVENT 5300 top-hinged window system is great for facilitating air flow on a large scale. The system can be installed in long runs that occupy the clerestory of the recreational structure and can be operated as one system, allowing them to be opened and closed simultaneously and with ease. The TECHVENT can be left open during normal rainfall, allowing air flow despite inclement weather. The system can also be tied to the facility's HVAC system, allowing for automatic operation and the ability to lighten demand on the HVAC unit by utilizing the natural cooling properties of air flow. If your facility is smaller, the TECHVENT 5300 can also be installed in single units and/or operated manually. The system can be installed with optional insect or bird screens, which will minimize the chances of critters disrupting game play or impacting spectators.
In addition to the natural air flow offered by the TECHVENT 5300, the system also delivers natural daylighting. It can accept either glass or polycarbonate glazing, and is engineered with low friction gasketing to maintain good air and water infiltration seals, while allowing for thermal movement of the glazing.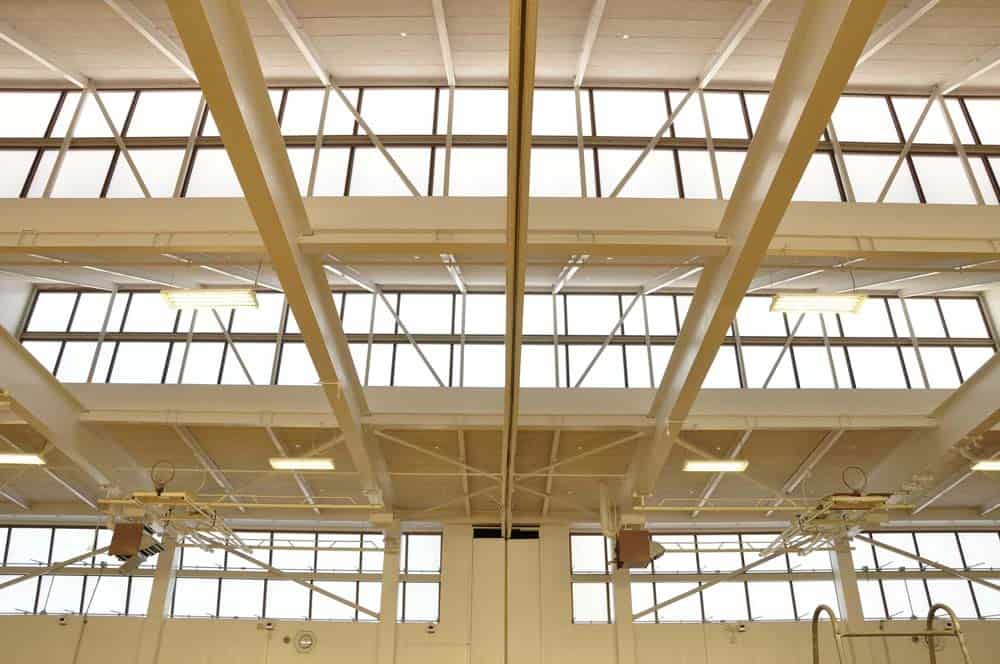 CUSTOM DESIGN FOR RECREATIONAL APPLICATIONS
Some of EXTECH's most innovative custom design projects are recreational facilities. Case in point is the Harry Parker Community Rowing Boathouse in Brighton, MA, which won an AIA architectural award. We custom designed the façade with Prodema wood panels and adapted our TECHVENT 5300 to create an operable wall where 30 panels could be opened by a single drive mechanism.  The custom designed wall system facilitates air flow throughout the boathouse.
We can customize our core systems or engineer something entirely new for your recreational design needs. We partner with architects, building owners, construction managers, and contractors to engineer high-quality solutions that solve multiple problems in one swoop. We're dedicated to seeking every engineering possibility to deliver on your ideas and can provide third-party test data, detailed drawings, and mock-ups along the way to help with design decisions.