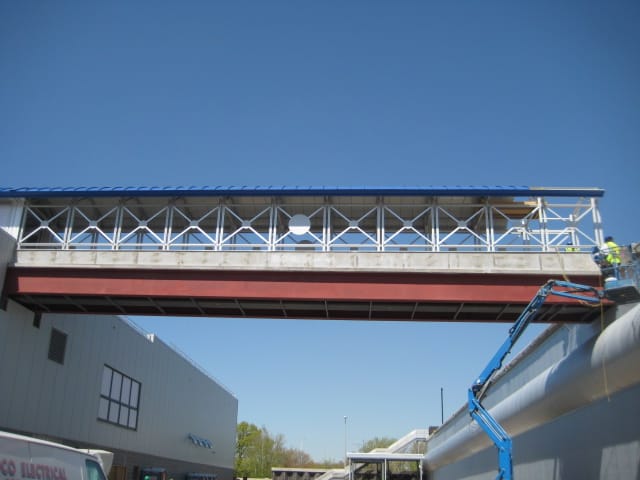 NYCTA Charleston Bus Annex Pedestrian Walkway Project Details
Location: Staten Island, NY
Architect: EXTECH Design/Build
System: Custom Facade made from Structural Aluminum, Polycarbonate Wall Panels, and Steel Roofing
This was a custom facade design/build project. The general requirement was for a 238 ft. long pedestrian walkway which sheltered bus drivers as they walked from the parking lot into the annex building.
EXTECH designed and prefabricated the anodized aluminum framework and installed the entire project, including the blue standing seam metal roof and the polycarbonate sidewalls.
The signage at the entry end of the walkway was voluntarily applied by EXTECH.