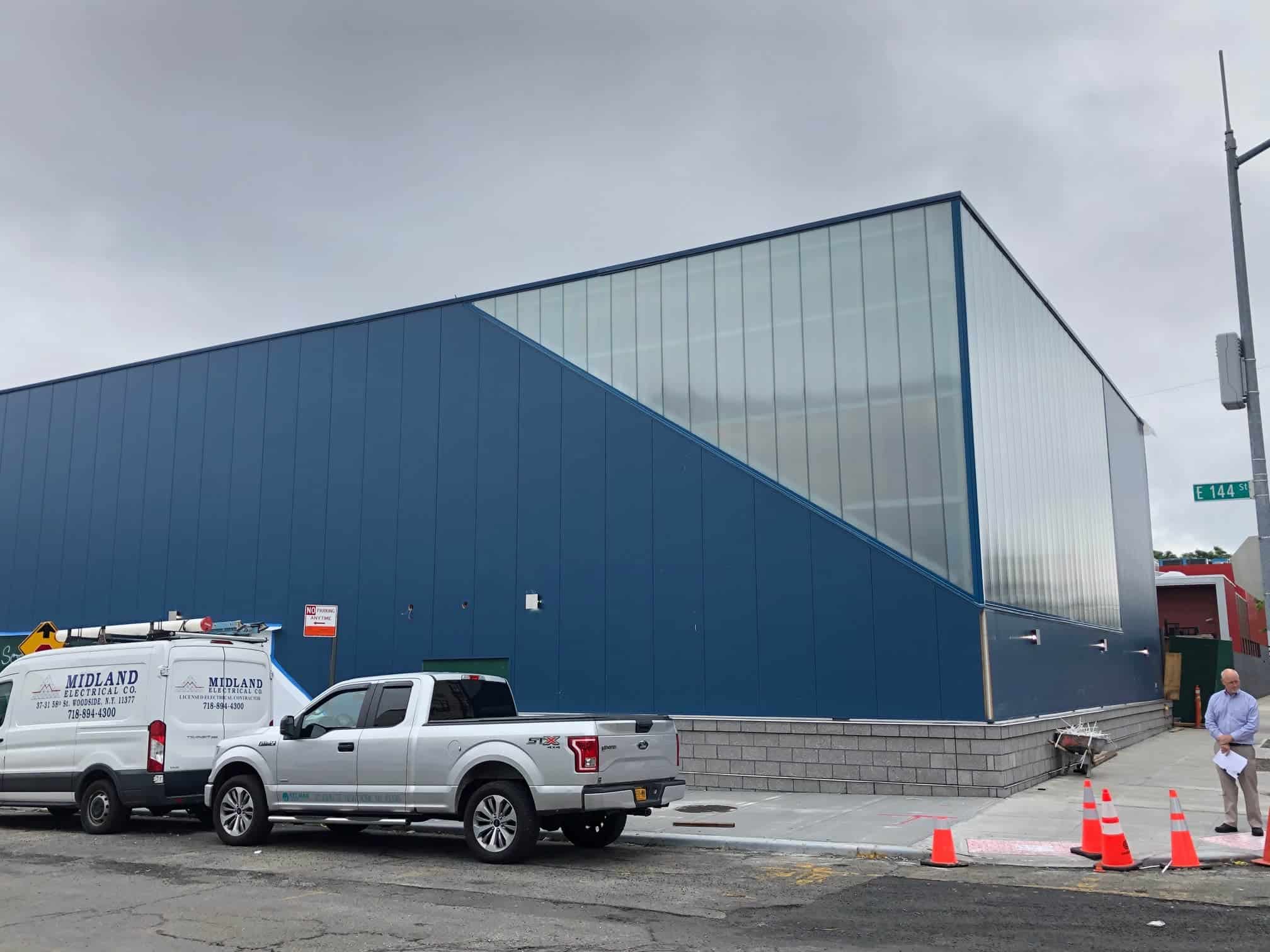 Neighborhood Charter School, Bronx, NY
Architect: KSS Architects
Installer: Triple C Glass Corp.
Contractor: Kel-Mar Interiors
System: LIGHTWALL 3440
This Bronx, NY area charter school features 1,254 sq. ft. of EXTECH's LIGHTWALL 3440 system. This system includes corner-wraps, triangular shaped panels, and the interconnecting LIGHTWALL 3440 for a unique appearance.
This system, in the shade bronze, provide balanced daylight for students, while remaining energy efficient.