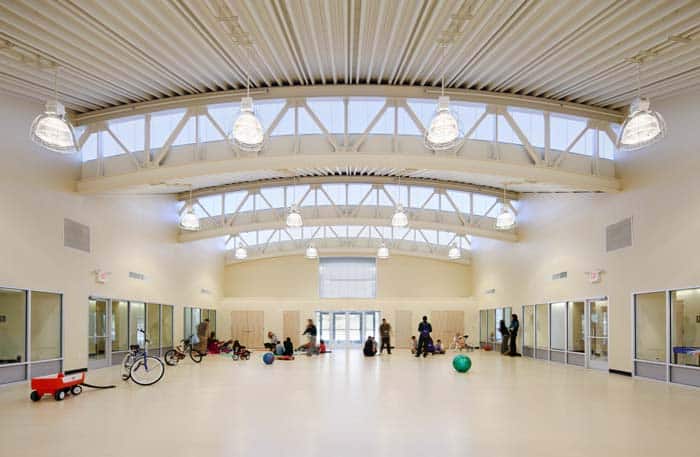 Reed Academy Project Details
Location: Oakland, NJ
Architect: Weisz + Yoes Architecture
System: LIGHTWALL 3440
Reed Academy is a school for children with autism that focuses on a child's individual needs. The architect was asked to create an interactive and interchangeable environment with built-in features, glass distraction markers, wall graphics, LCD screens, and lighting effects. The goal was to provide sensory experiences and facilitate visual excitement.
To maximize the amount of visual clarity in the school and harness healthy, natural light, Weisz + Yoes Architecture incorporated EXTECH's LIGHTWALL 3440 clear wall panels system for the clerestory portions of the facade. The opal polycarbonate that was utilized delivered soft, diffused light that minimized glare and solar heat gain.
There have been many studies conducted on the positive physical and mental impacts of daylighting, particularly in learning environments. Daylighting has been linked to decreases in absenteeism, higher productivity, and higher test scores.