On Monday, Sept. 19, the National Parking Association named its awardees for their Innovation Awards.  Of the winners, 2 parking facilities feature EXTECH products.
The City of Hope parking structure "A" was awarded the "Innovative Sustainability Project of the Year."  The City of Hope project features EXTECH's KINETICWALL dynamic façade.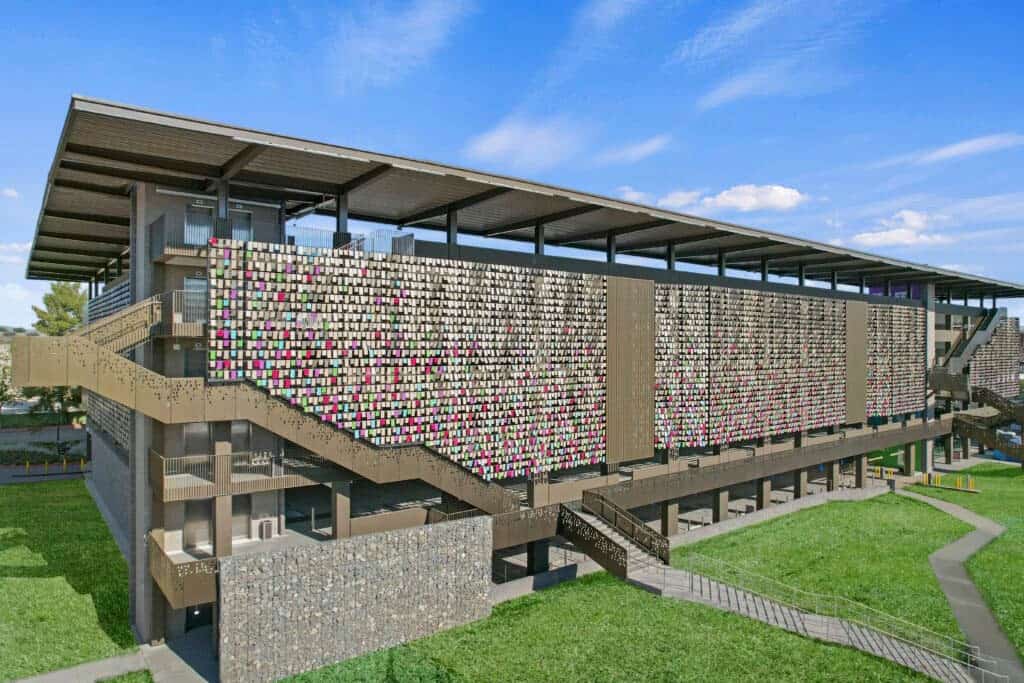 LAX received the "Innovative Facility of the Year" award. This massive project expanding LAX features a new parking facility, titled the LAX economy parking structure. It is equipped with 2 of  EXTECH's SKYSHADE 3700 canopies, keeping pedestrians and the escalators beneath it dry.