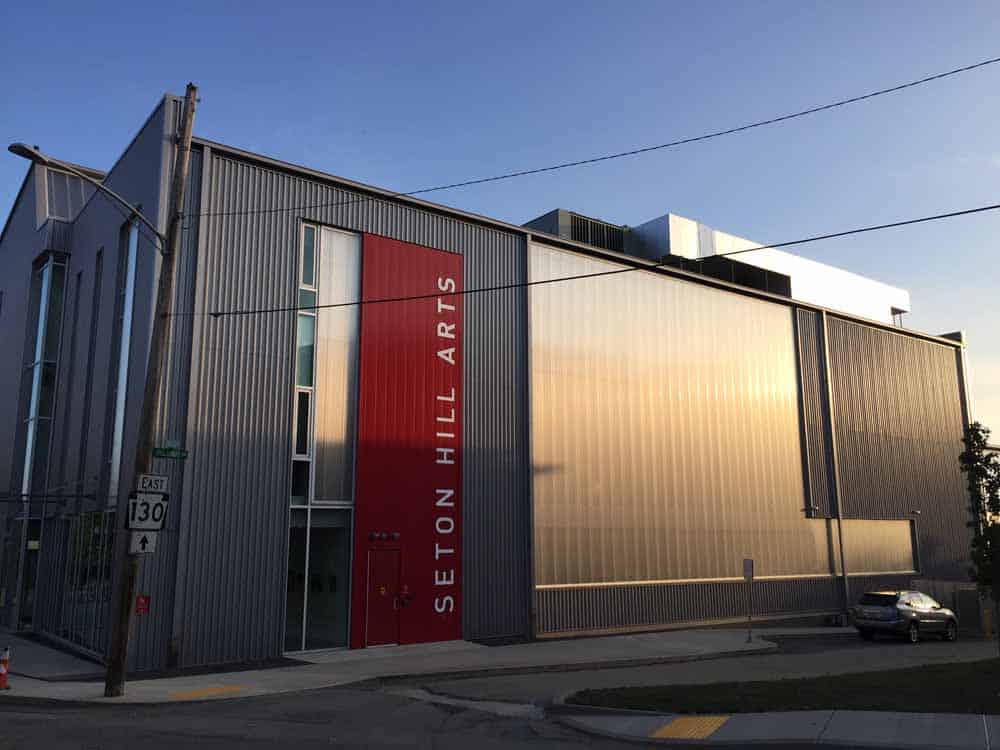 Congratulations to designLAB Architects, whose work at the Seton Hill Arts Center recently won two awards!
Seton Hill Arts Center was awarded the Excellence in Architecture Merit Award from the Society of College and University Planning, as well as an Award of Excellence from the Education Facility Design Awards (AIA/CAE).
The 45,000 square-foot dance and visual arts facility opened in the fall of 2015 and was built for under $12 million. EXTECH's LIGHTWALL 3440 translucent wall system was utilized for the facade, and we partnered with designLAB Architects early in the design process to ensure the system integrated seamlessly.
One unique challenge was the sloped glazing. The design team wanted the sloped portion to match the vertical portions, but tongue & groove panel systems are typically not suitable for sloped applications. However, the LIGHTWALL 3440's excellent performance numbers (air, water, and structural) allowed it to be used in both portions, due to a combination of its integral gaskets and efficient weeping system.
In order to minimize the structural support needed on the sloped portions, we designed a continuous glazing clip that accepted the increased loads and also provided internal gutters at each panel joint.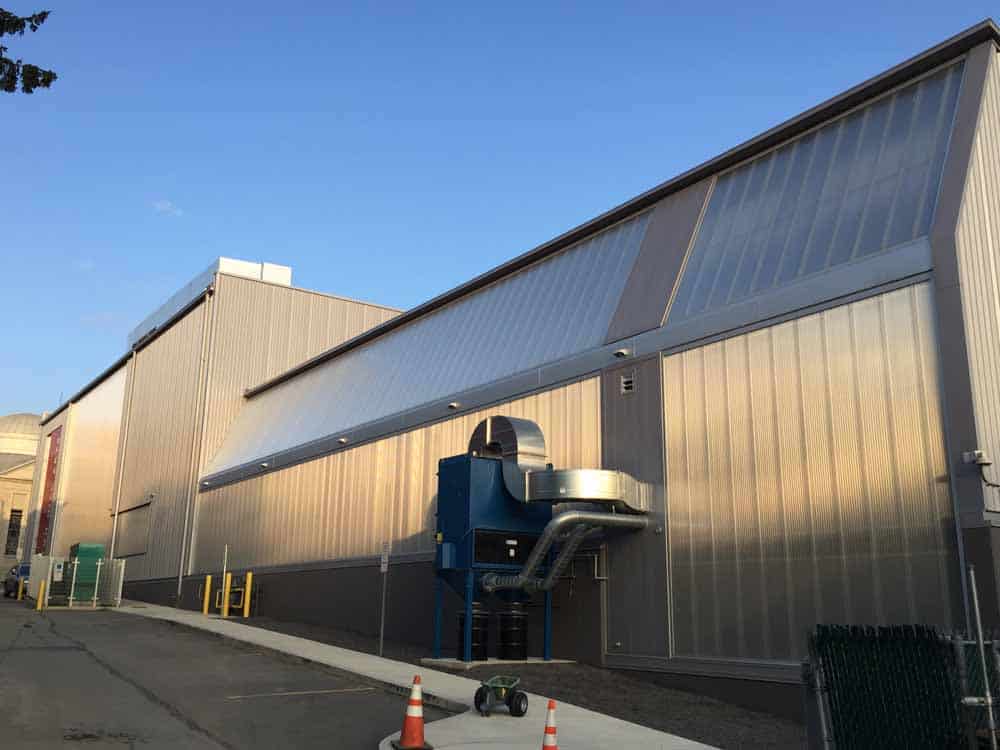 The Seton Hill Arts Center has also received the following recognition:
2016 Educational Facilities Award - Boston Society of Architects
2016 Award of Excellence - Eastern Ohio AIA Honor Award
2016 Merit Award - AIA New England Design Awards
2015 Building Excellence Award - Master Builders' Association of Western Pennsylvania
2015 Gold Commonwealth Award - 10,000 Friends of Pennsylvania
To read more about this project you can visit designLAB's website.