EXTECH is proud to offer SUNGLAZE™, a canopy system that offers smart design, elegant appearance, versatility and low maintenance. SUNGLAZE™ utilizes monolithic standing seam polycarbonate sheets to provide a sleek, modern canopy aesthetic.
SUNGLAZE™ incorporates proprietary standing-seam profiling and glazing that enable wide spans and high loading capacity. It can be specified in various lengths to match different structures, including flat and curved designs.
SUNGLAZE™ panels are available in clear or opal translucency, and can be provided up to 40 in length.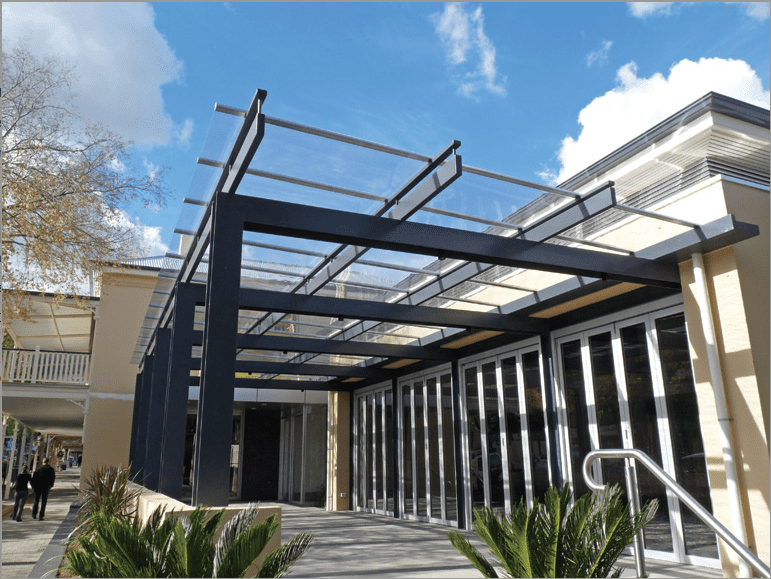 Further benefits and details Typical Applications
Glass-like clear appearance
Standing seam leak-proof performance
Free thermal expansion
Caulking and silicone free
Withstands high loads
Easy, fast and safe installation
Minimal maintenance

Typical Applications
Architectural projects
Commercial and retail
Sports venues roofing
Covered walkways
Open markets
Service stations
Entrances
Pool covers
Standing seam leak-proof performance
Free thermal expansion
Caulking and silicone free
Withstands high loads